M&A Consulting Firms Use the Midaxo Software Platform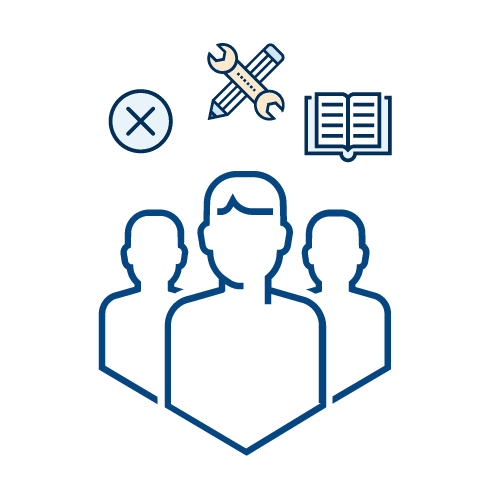 M&A Advisory
Buy-Side Activity: Origination, Due Diligence, and Post-Merger Integration
Sell-Side Activity: Separations and Carve-Outs
Transformation Projects
Manage operational, financial or digital transformation projects in one secure portal
Use Synergy & KPI Tracking to establish a clear framework for value creation and reporting dashboards that measure progress along the way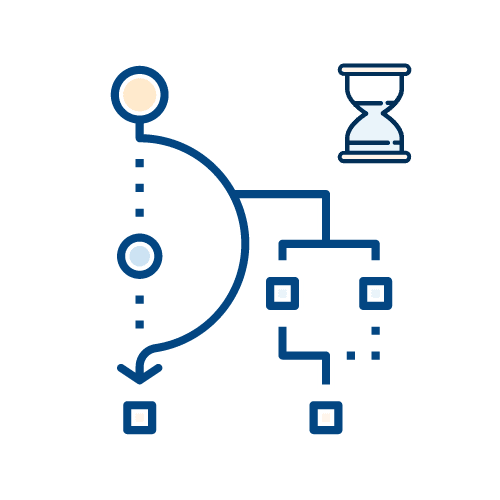 Transaction Management
Virtual data room capabilities for sharing, reviewing and tracking every detail related to your project
Purpose-built technology that supports restructuring, capital raising, regulatory reporting and other similar projects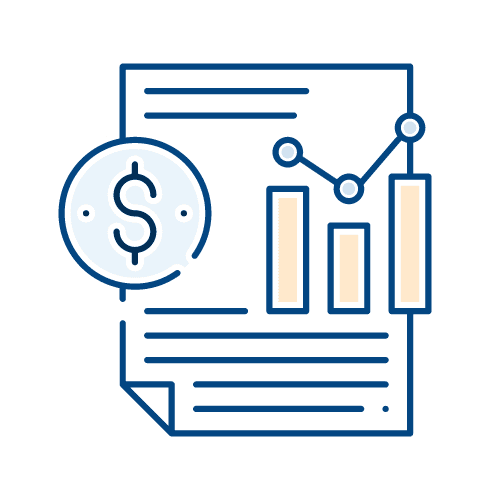 Private Equity
Target pipeline, due diligence, deal execution and portfolio management
Use Synergy & KPI Tracking that establishes a clear framework for value creation and reporting dashboards that measure progress along the way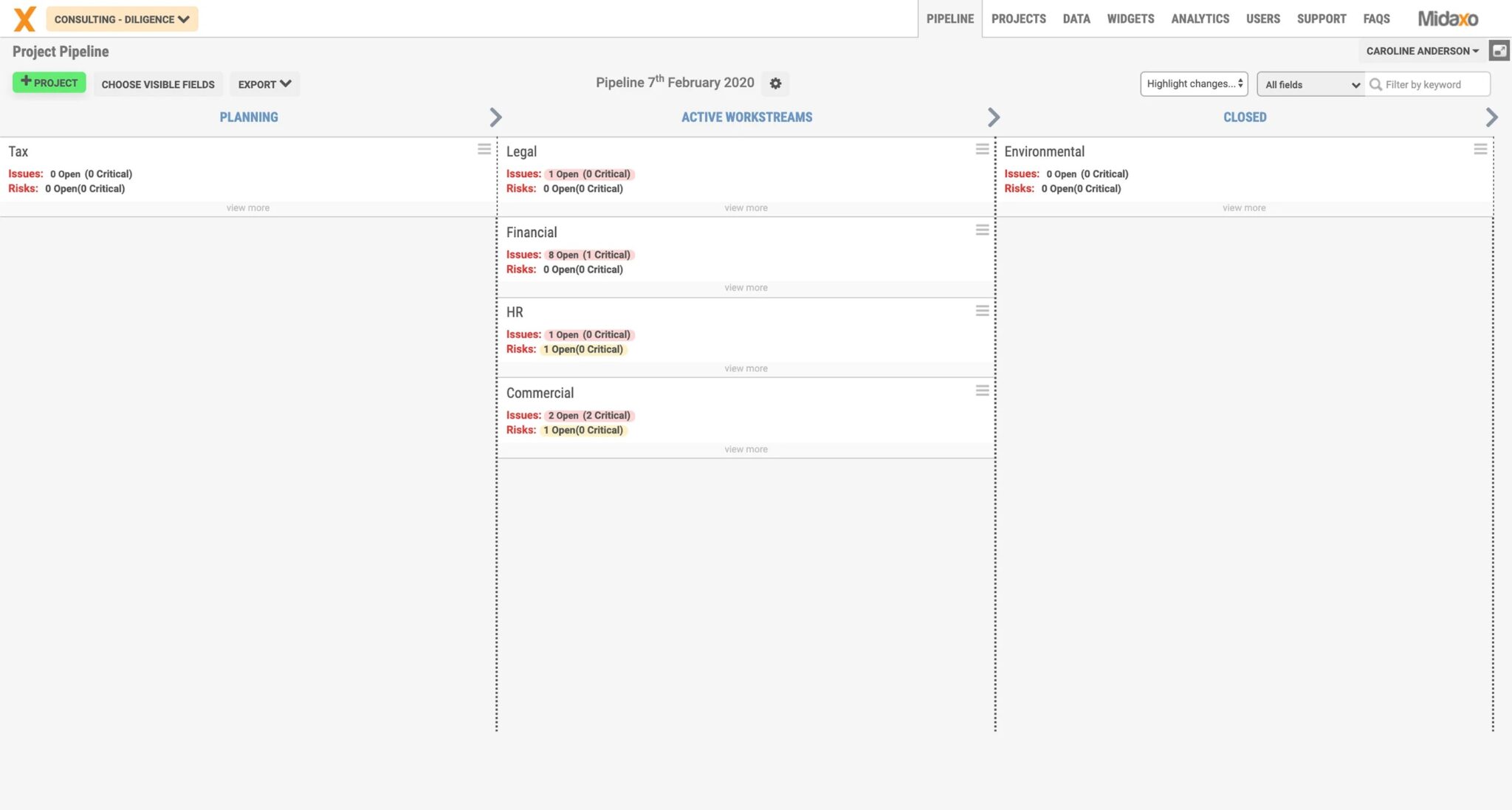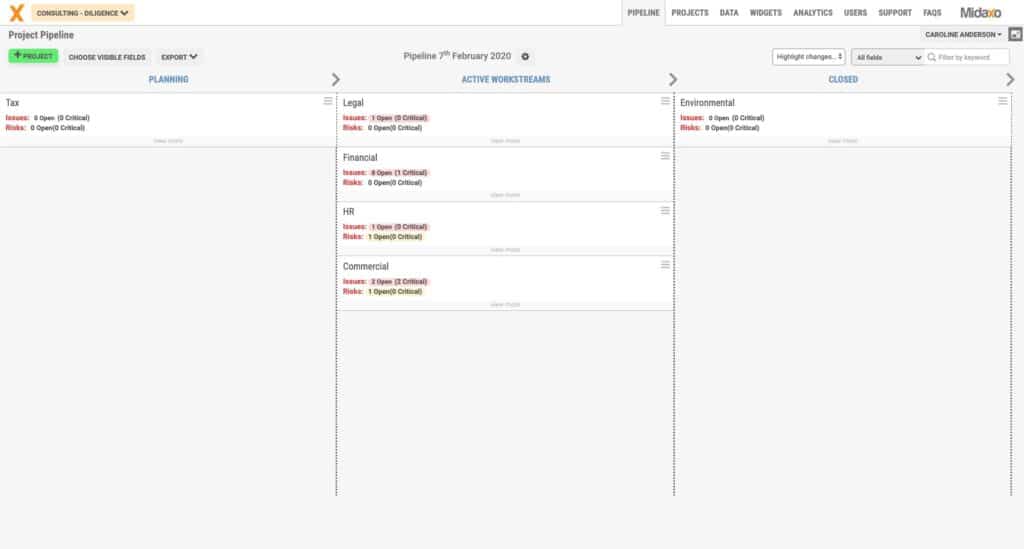 Client Portal
Centralize All Work Across the Engagement
Assure Secure Document Sharing
Communicate and Collaborate in Real Time
Workplan Management
Store Playbooks and Execute Task Lists from Templates
Set Individual Access for Team Members
Move Deals Forward with Confidence
Synergy Capture
Plan and Prioritize Value Creation Initiatives
Track Synergies and KPIs
Provide Visibility into Plan and Deal Progress
Automated Reporting
Establish a Single Source of Truth
Implement Real Time Portfolio Oversight
Save Time and Ensure Consistency
How Midaxo Benefits M&A Consulting and Advisory Firms
Efficient Service Delivery
Move quickly and confidently knowing that all aspects of the engagement – communication, templates, workstreams, documents, analytics – are together in one place. Our software platform reduces repetitive admin work and allows teams to focus on the deal, not the process.
Differentiate Your Offerings
Give your clients an innovative approach to project management with an M&A platform. Midaxo empowers remote work, equipping everyone with the ability to check in on their laptop. Project managers can customize levels of access so team members only see what's intended for their eyes.
More Client Value
Demonstrate value quickly and clearly with visual, real-time reporting within the Midaxo software platform. We offer core dashboards and reports. Our Synergy & KPI Tracking functionality provides a new way to plan, execute and track value creation for M&A and corporate development initiatives.
"By using Midaxo on our M&A assignments, we are able to spend less time on project administration and more time providing valuable advice to our clients."

Tom Vandeloo
Partner, PwC Canada, Value Creation Team
We Work with Firms of All Sizes, from Boutiques to the Big 4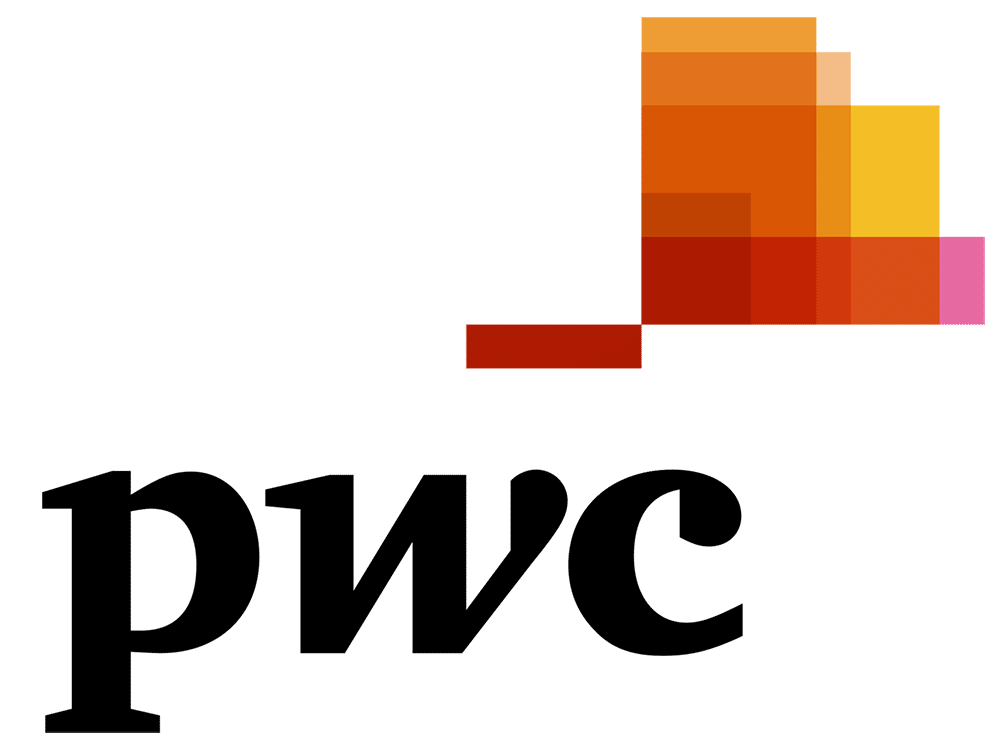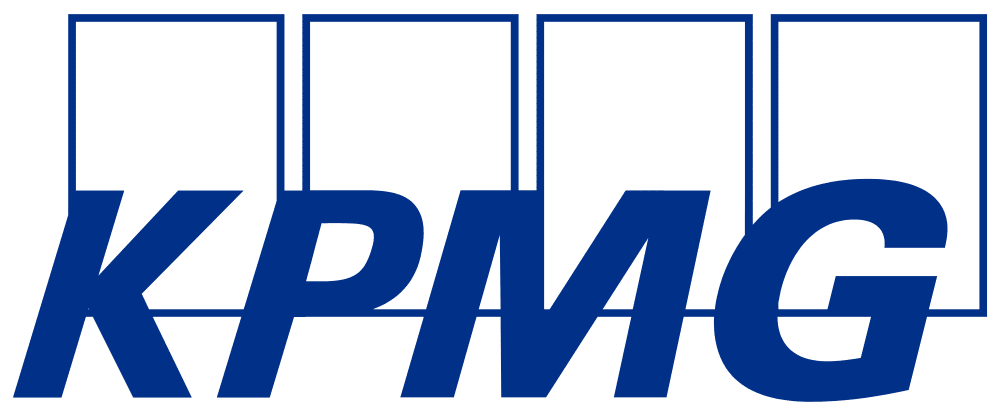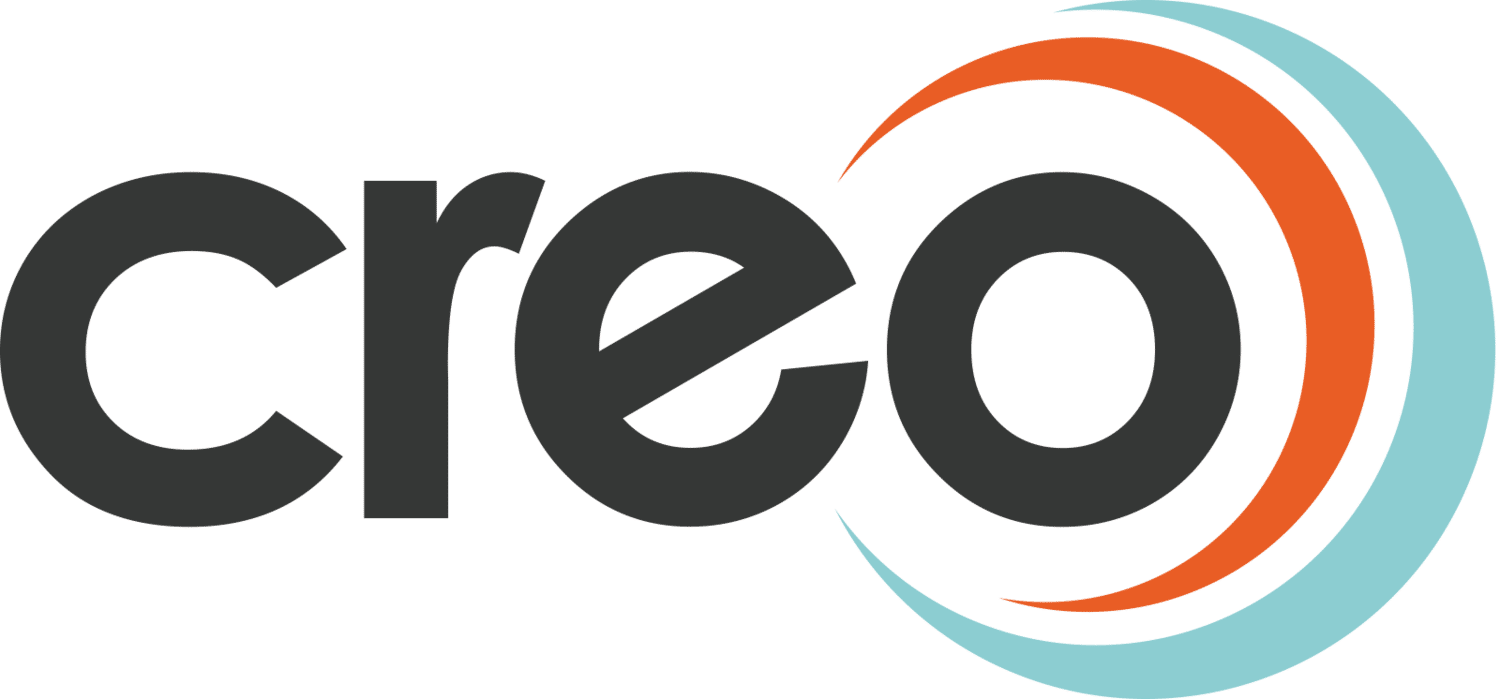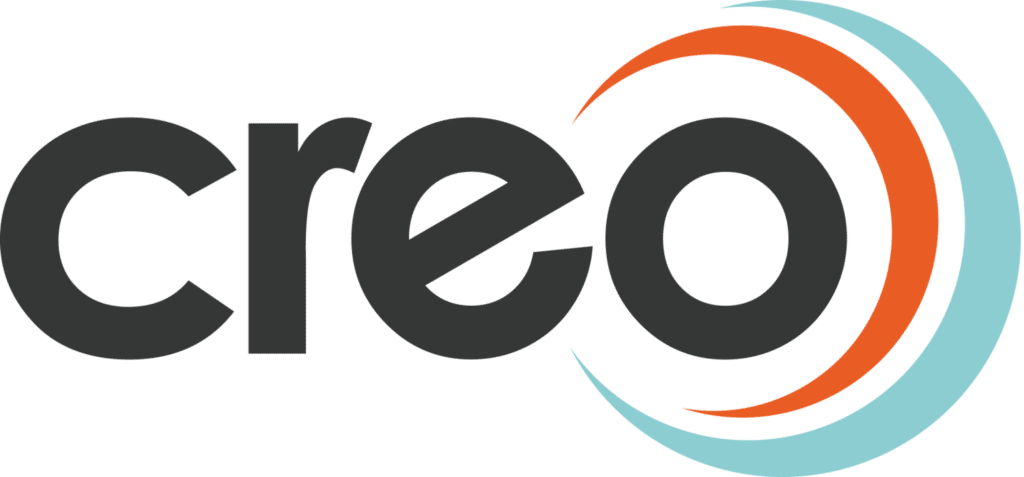 Midaxo is Trusted by 300+ Customers and Big 4 Consulting Firms
$1T+
in Customer Transaction Volume
45%
of Midaxo Customers are Backed by Private Equity
4
Global Offices Supporting Teams
Dedicated Support Throughout the Entire Onboarding Process and Relationship
Fast Team Ramp up Means You Hit the Ground Running With Minimal Delays
40+ Midaxo Experts to Support Platform Launch, Change Management and User Training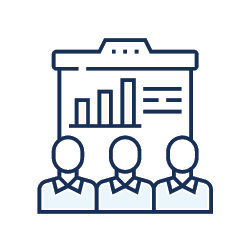 New Customer Platform Training
Get customized training targeted to team roles and M&A priorities. Midaxo training is available digitally or on-site – you tell us what works best for you.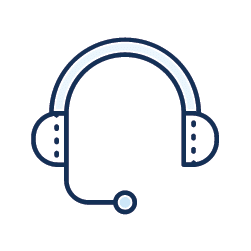 Configuration Expertise
Benefit from personalized support tailored to employee and team M&A experience, primary responsibilities, and relevant best practices.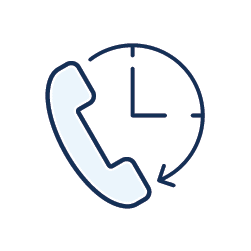 Midaxo Guidance & Support
Our clients receive dedicated assistance and 24-hour global support. Take advantage of our Knowledge Base, which features how-to videos, step-by-step directions and additional training materials.