Outlook Integration
Centralized Internal & External Communications with Contacts, Meetings, and Notes
Manage Relationships with Key Contacts Effortlessly
Capture new contacts or update existing ones with a single click from Outlook
Log meetings, calls, notes, and track engagements easily
Searchable contact directory with activity views
Sync meetings to avoid conflicts and improve time management
The Outlook Integration makes it easy for Pipeline CRM users to track email communications with target companies, deal teams, and other stakeholders while removing the need to toggle between multiple tools.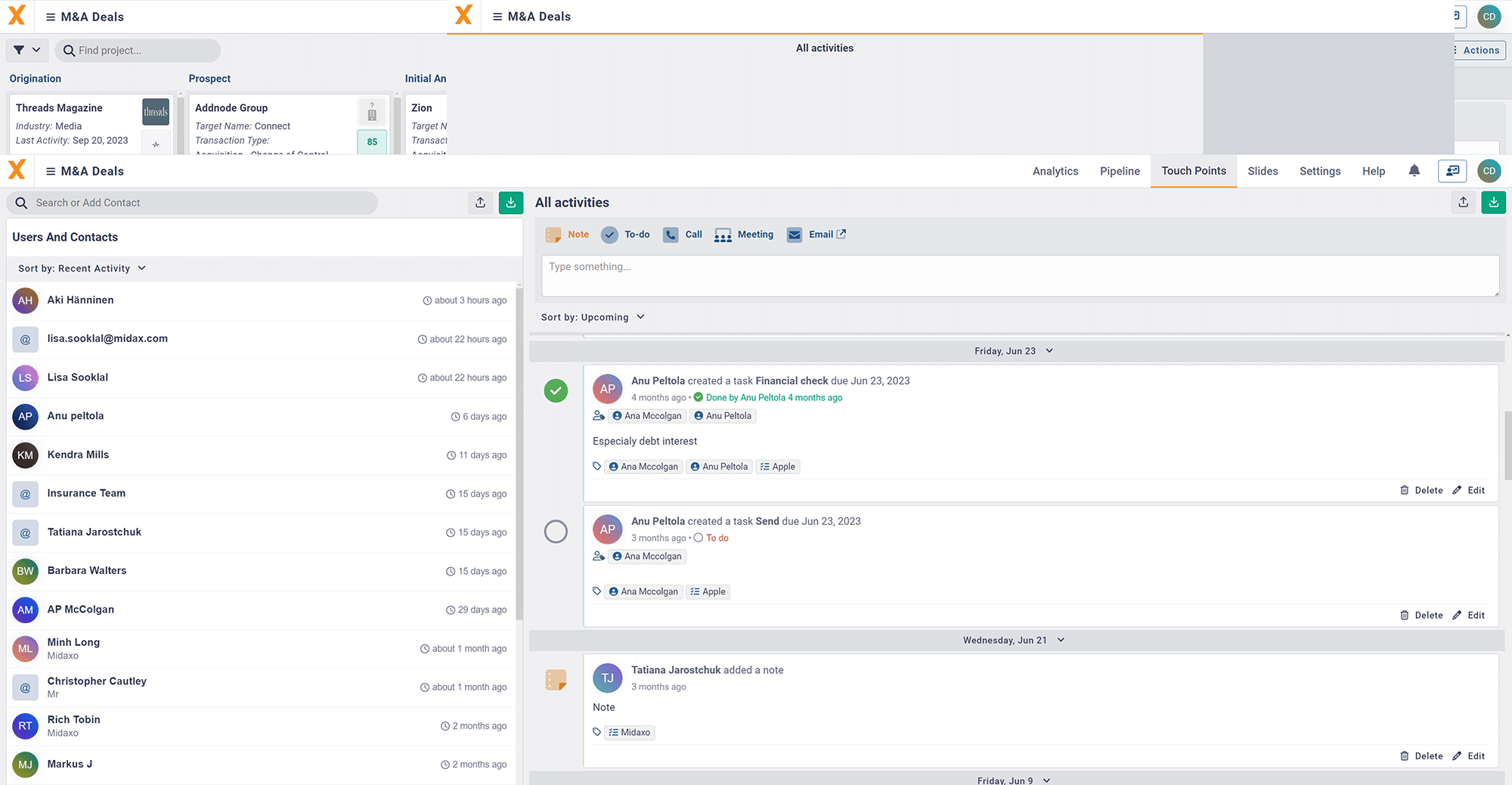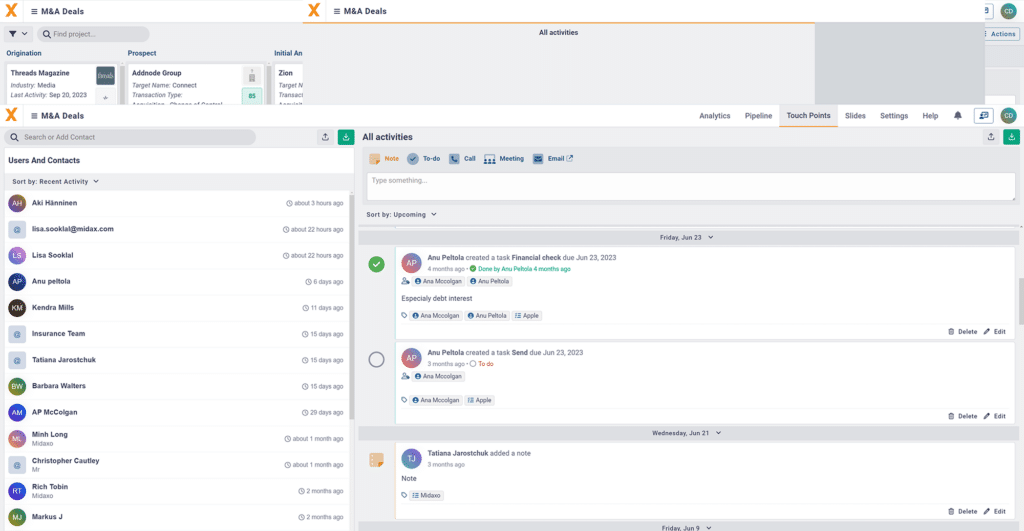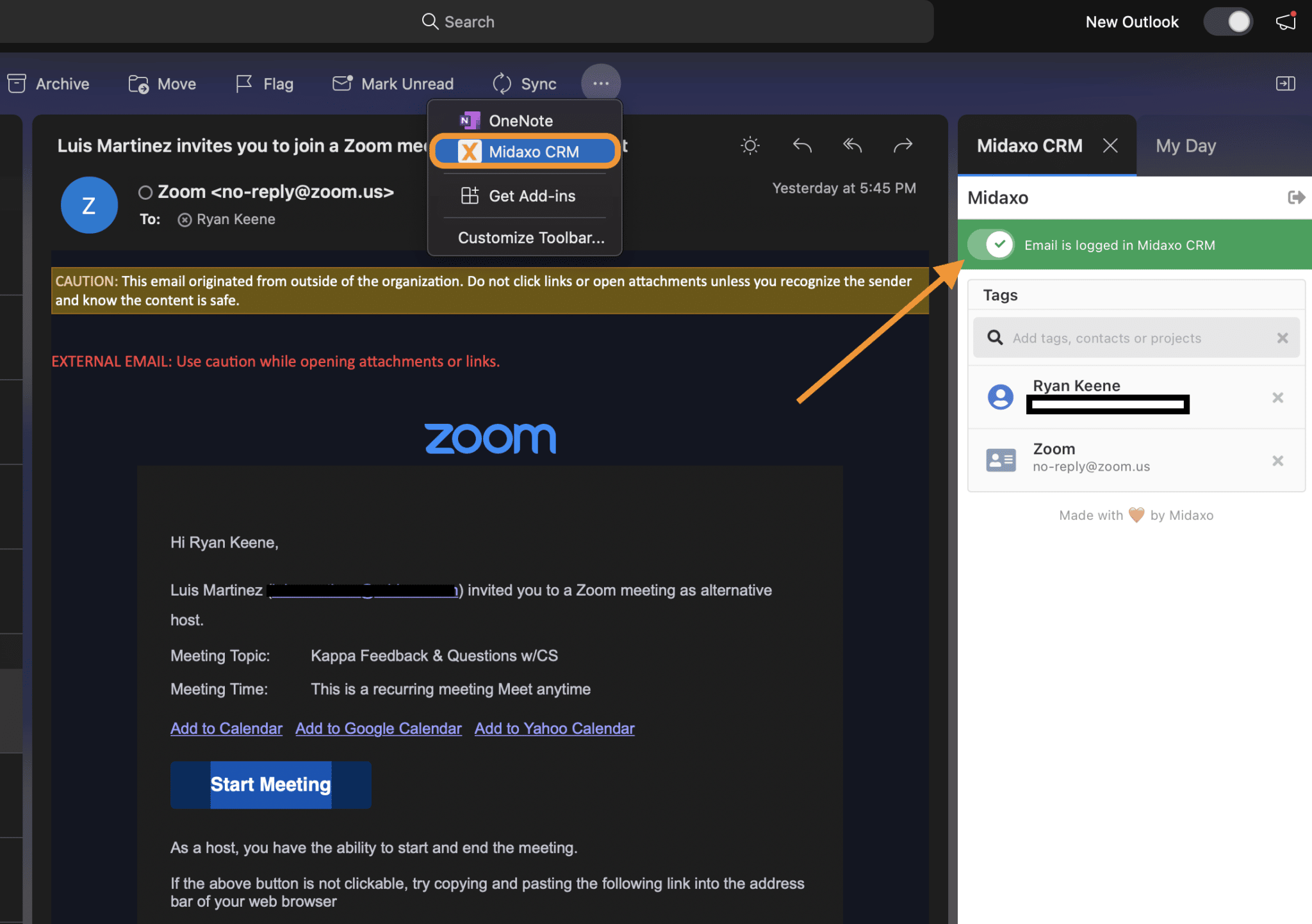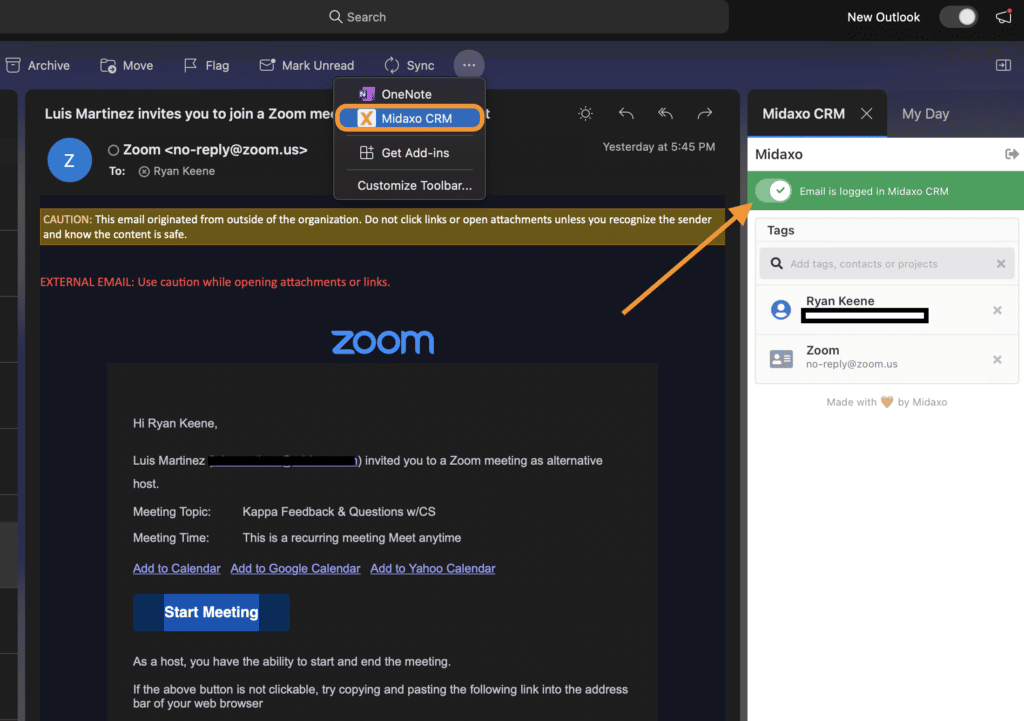 Every Engagement is an Opportunity
Tag emails with text and project tags to group unique initiatives and organize teams more efficiently
Track conversations between a company or person of interest and follow up with them if an opportunity was missed
No engagement is forgotten or promised next-steps overlooked thanks to detailed notes within our CRM
Keep separate deal threads organized and easy to manage
Sort contacts by recent activity, company, or name and see them listed with a timestamp denoting their last engagement
Combine the utility of a purpose-built CRM for dealmaking with an Outlook integration to better manage your contact list and grow business relationships with new vigor. Track conversations, edit tags, and ensure your team is well prepared to handle any objection, question, or concern that could keep a deal from moving forward.
Track and Measure Your Deal Progress
Visualize your team's output by importing data to Slides, measuring call volume, new contacts, and engagements
Track incoming and outgoing communications to determine your most active prospects and identify which deals have remained in your pipeline with little progress
Attach tags to contacts, emails, or notes to tie specific business units to a project, ensuring your employees only see what information directly relates to their workload
Measure, analyze, identify, and overcome any pain points that may be slowing down your pipeline, from initial contact through signing of a deal.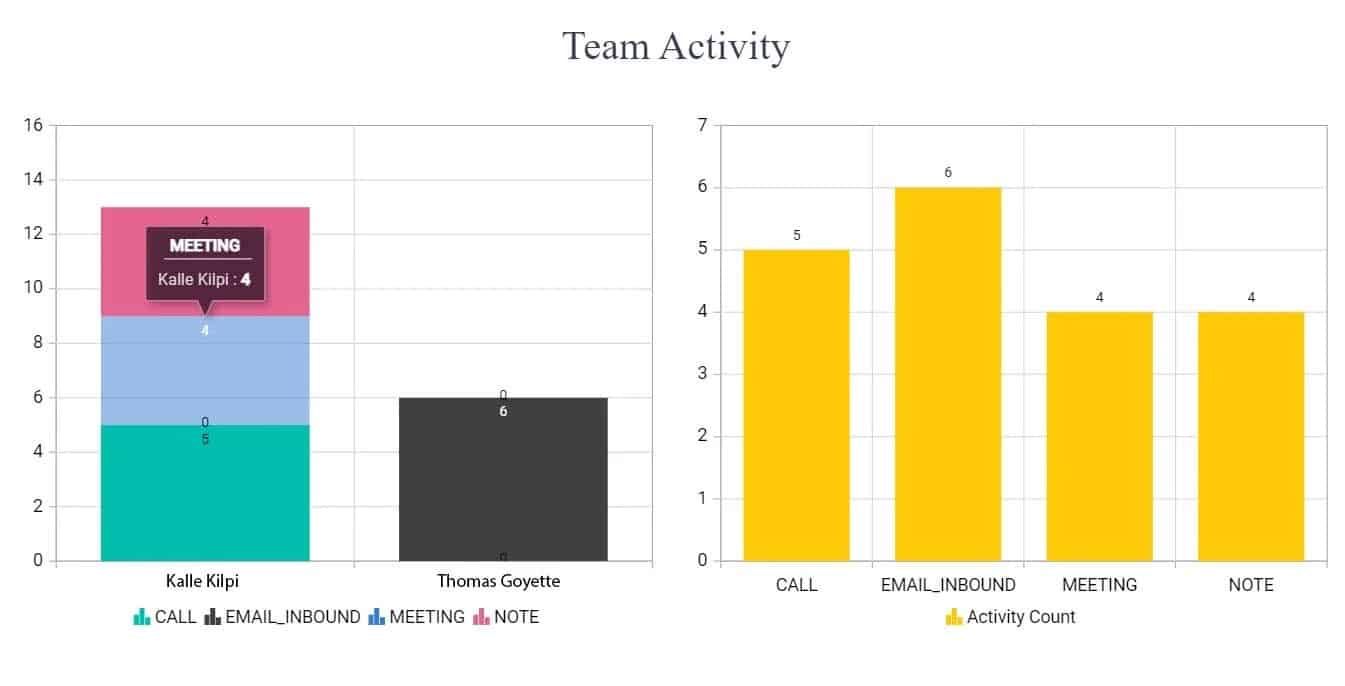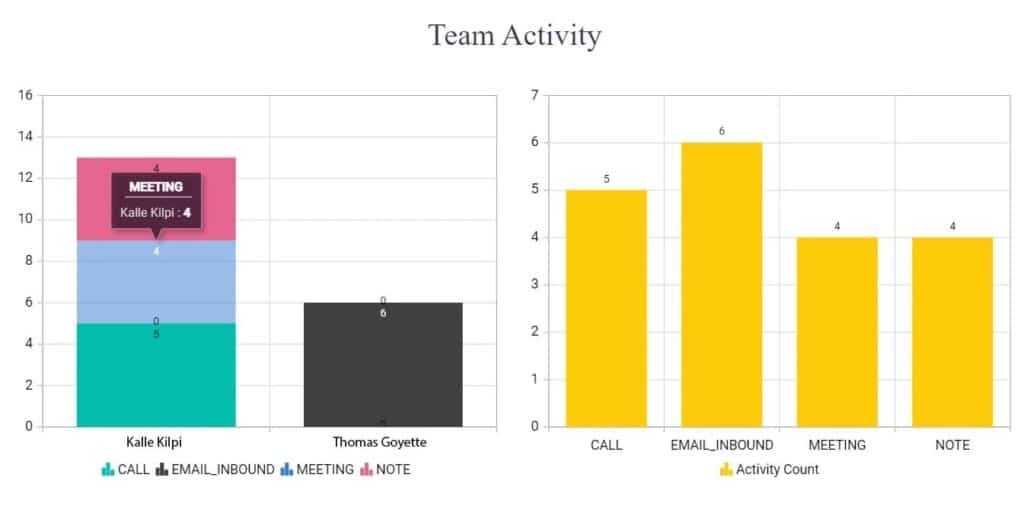 Keeping in Contact has Never Been Easier
Manage your contacts well and never forget an interaction. Group conversations by tag, ensuring that promising conversations are never left in an inbox. Show up to every meeting well informed and prepared to deliver on any promised next-steps.
Learn How Midaxo Can Power Your Dealmaking
Contact us for a live demo or simply to discuss how Midaxo can improve the productivity of your team