Due Diligence
Accelerate Your Due Diligence Using the Virtual Deal Room Software in the Midaxo M&A Platform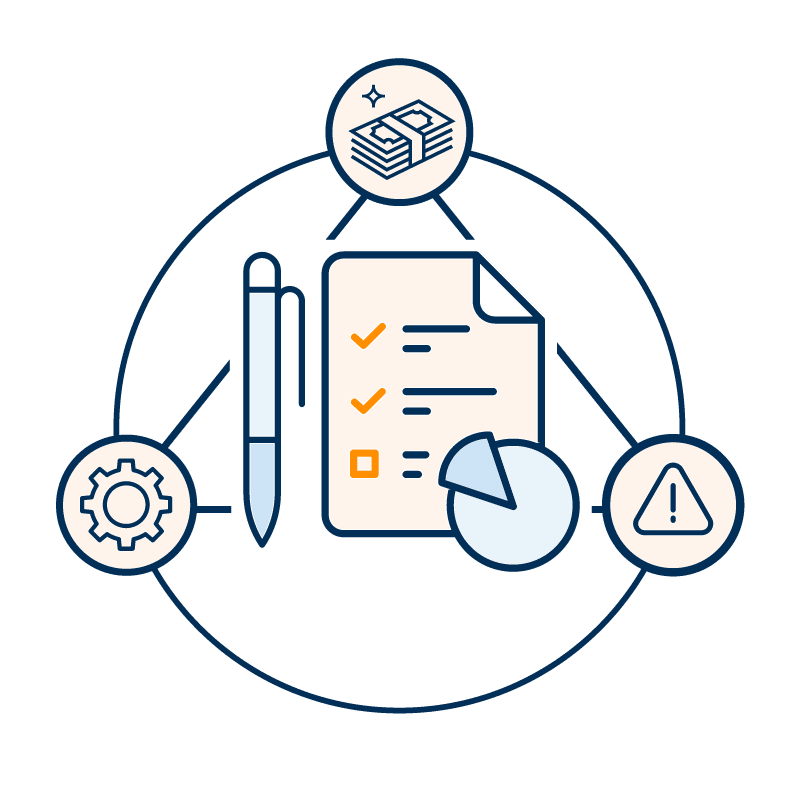 Close Deals 2x Faster
Increase Your Efficiency
Expedite teamwork and cut due diligence costs 50%. Say goodbye to siloed teams, disjointed communications, multiple tools, and costly administrative work with our collaborative due diligence software solution.
Make Informed Decisions
Centralize communications to guarantee high-quality analyses, clear decision-making, and thorough planning throughout the due diligence process.
Build a Diligence Machine
Playbooks, a virtual data room, and real-time reporting in a SaaS platform fosters a high-functioning diligence team. Know important tasks are getting done so your deal can move forward with confidence.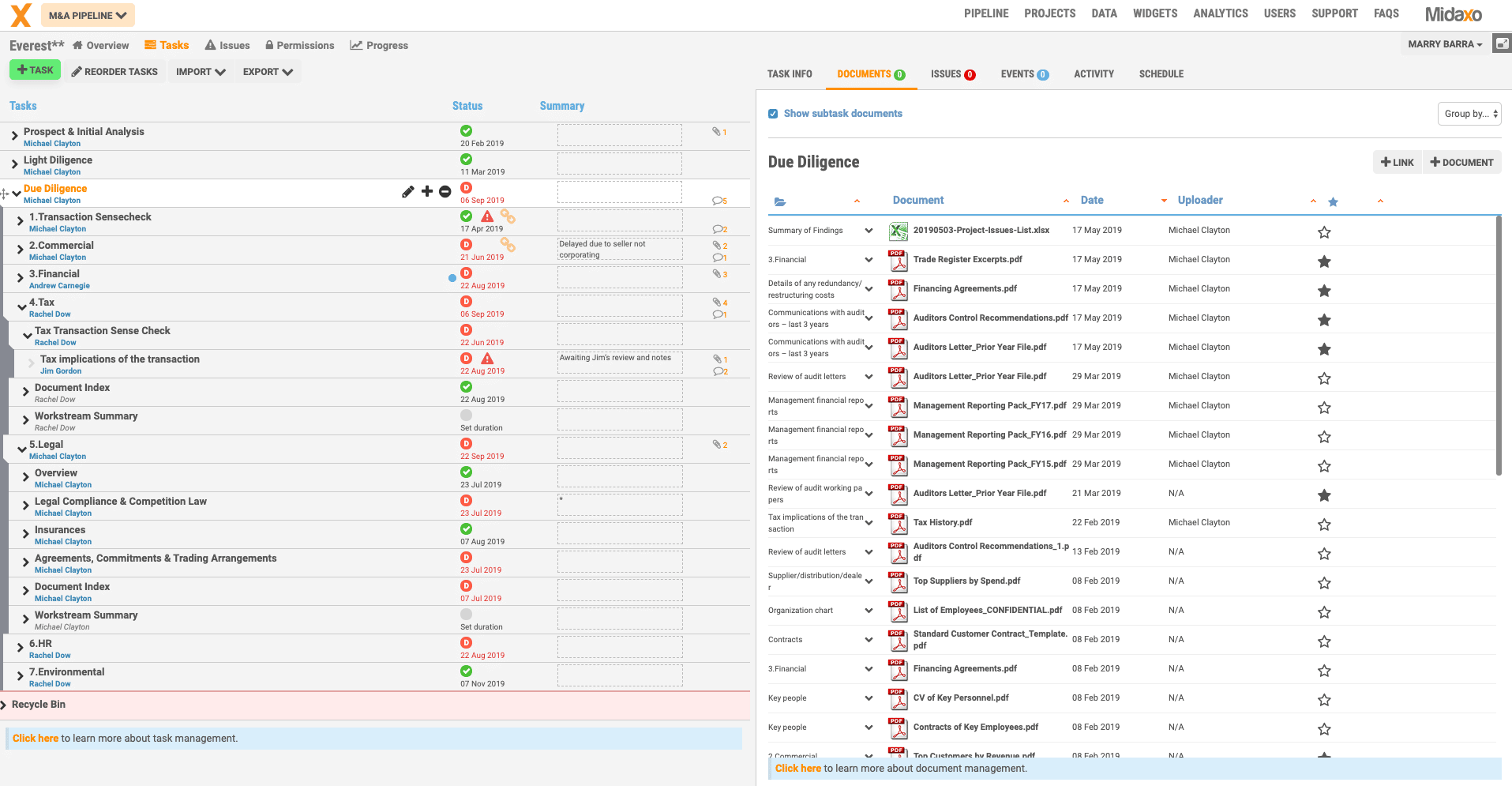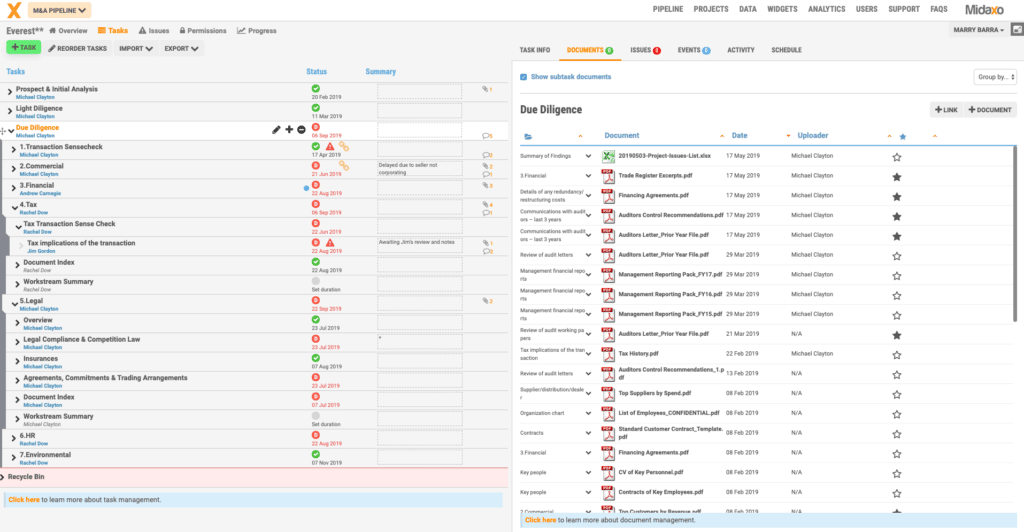 Modern Virtual Deal Room
Our modern virtual data room (VDR) software platform gives you a centralized workspace for sharing, reviewing, and tracking every detail in the due diligence process. Be confident all teams (buyer and seller) have what they need to make informed strategic decisions.
A centralized, secure cloud-based deal room platform gives you one source of truth for all evaluations, reviews, and investigations
Detailed permission settings make it easy to work securely and seamlessly with in-house and external teams. Know the right people have the right information when they need it.
Optional team isolation using Midaxo Workspaces enables your teams to work separately and securely in their own workspaces when confidentiality is required while centralized reporting is still available across all deal teams
Track schedules, due dates, outstanding tasks, and dependencies in one central location. Keep your teams on track and focused on moving forward.
Notifications ensure that updates and new documents are reviewed quickly and efficiently. Automate workflows and follow-ups.
Post-deal archiving is easy thanks to centralized management of all documents, comments, and status notes. Be confident your M&A team is ready for integration.
ISO 27001 Certified and GDPR compliant
Expert-Developed Due Diligence Playbooks
Midaxo due diligence playbooks enable you to hit the ground running with zero delays or false starts. Our comprehensive playbooks keep teams focused on due diligence tasks with clear objectives and accessible plans that are easily deployed on our M&A software platform.
Use Midaxo's expert-developed due diligence playbooks or create your own. You choose what fits best for your deal and your teams.
Midaxo playbooks grow and evolve with you. Continually refine your due diligence playbooks with lessons learned, best practice guidance, and templates.
Take advantage of our custom playbook library and use playbooks specific to your deal type, industry, challenges, or adjacent value creation processes. Midaxo offers a range of due diligence playbooks including discovery, initial analysis, light diligence, full diligence, GDPR compliance, industry-specific playbooks, and more.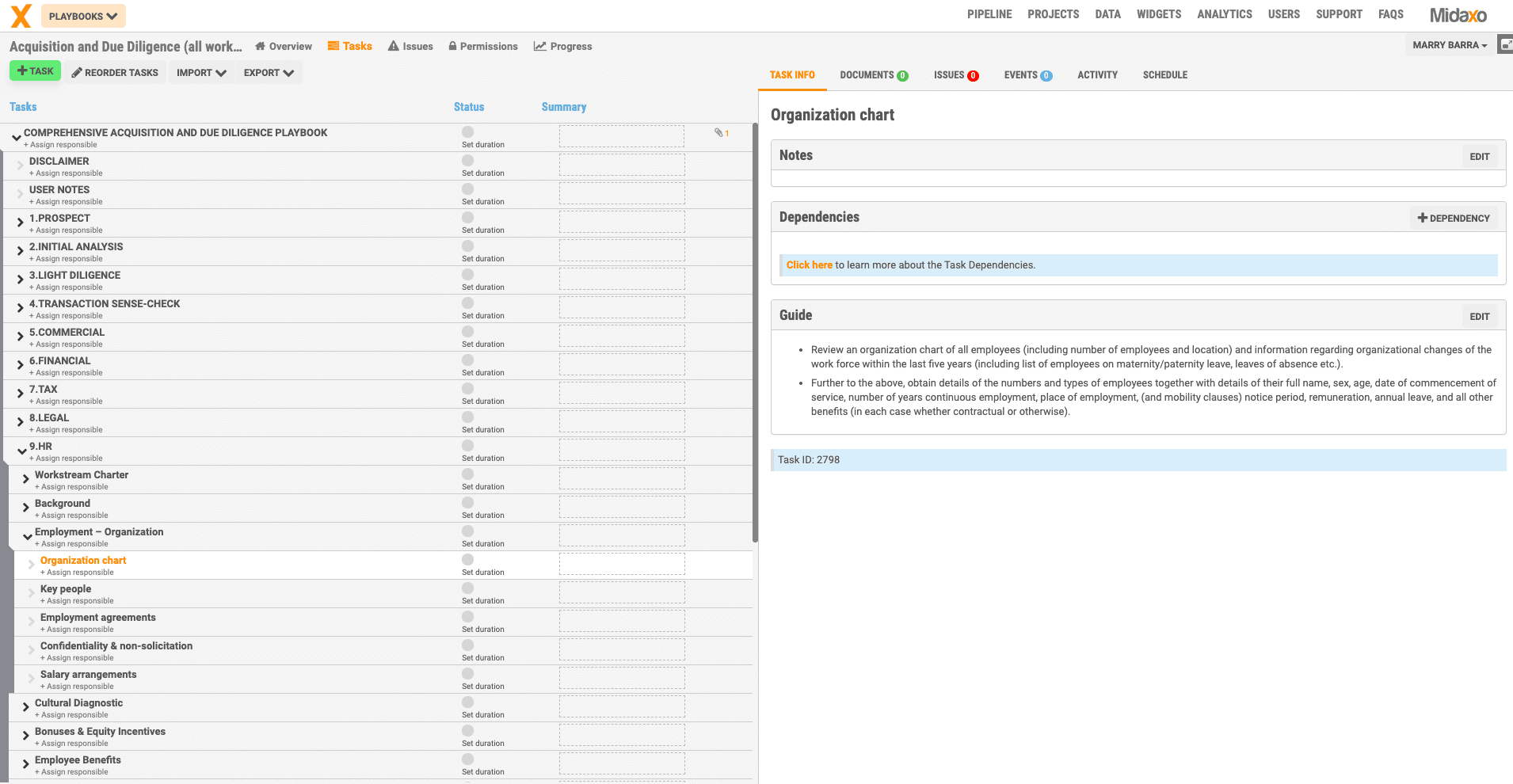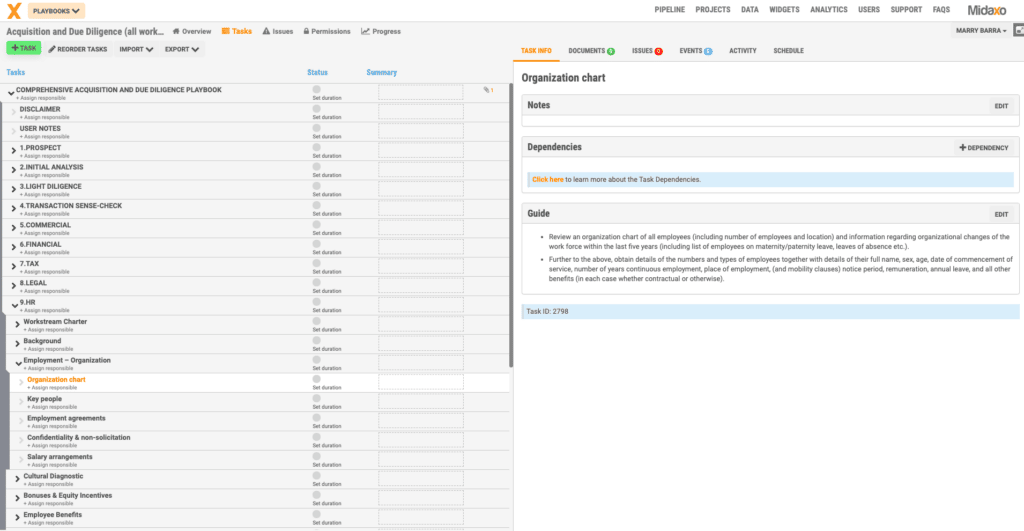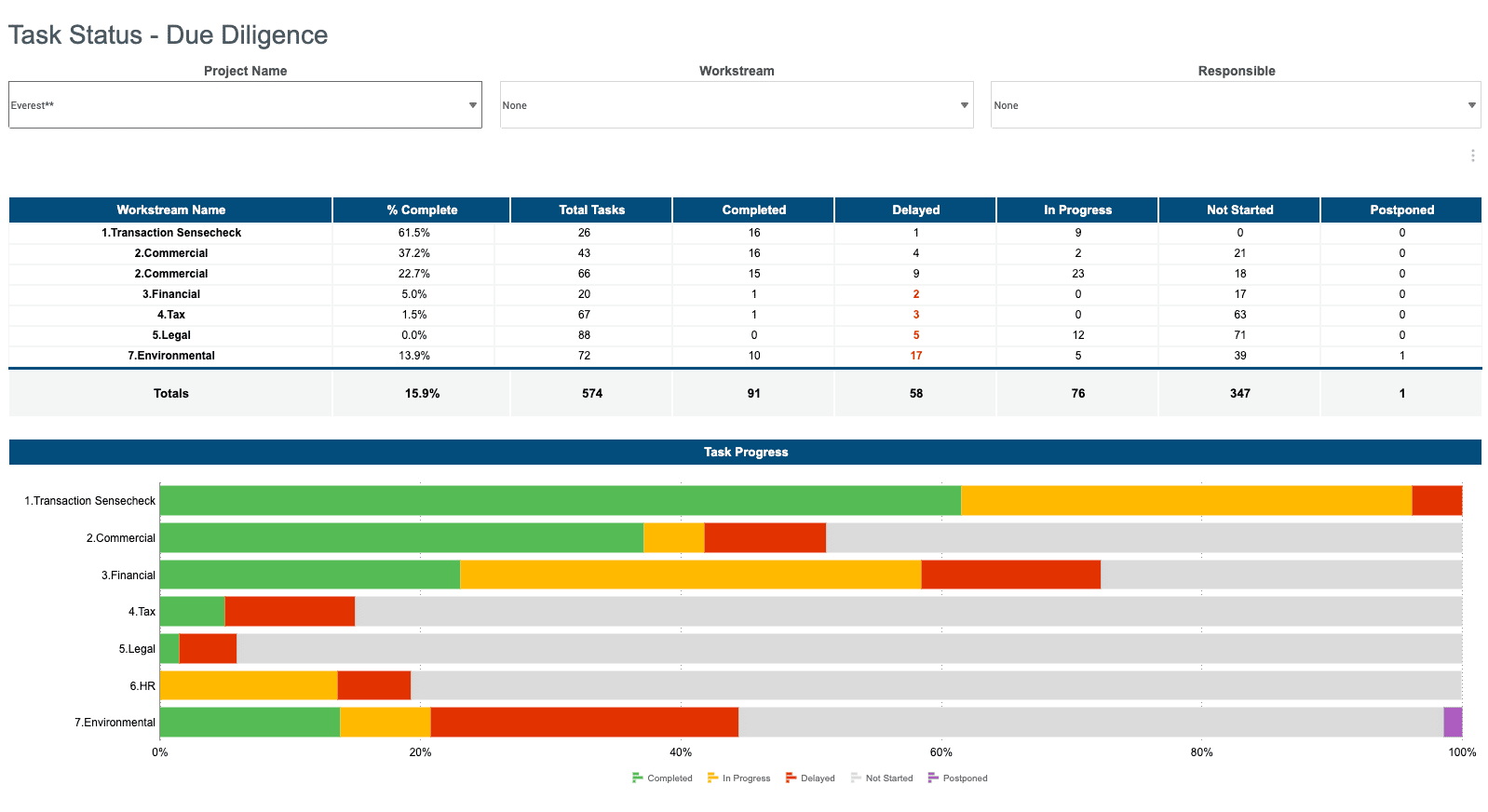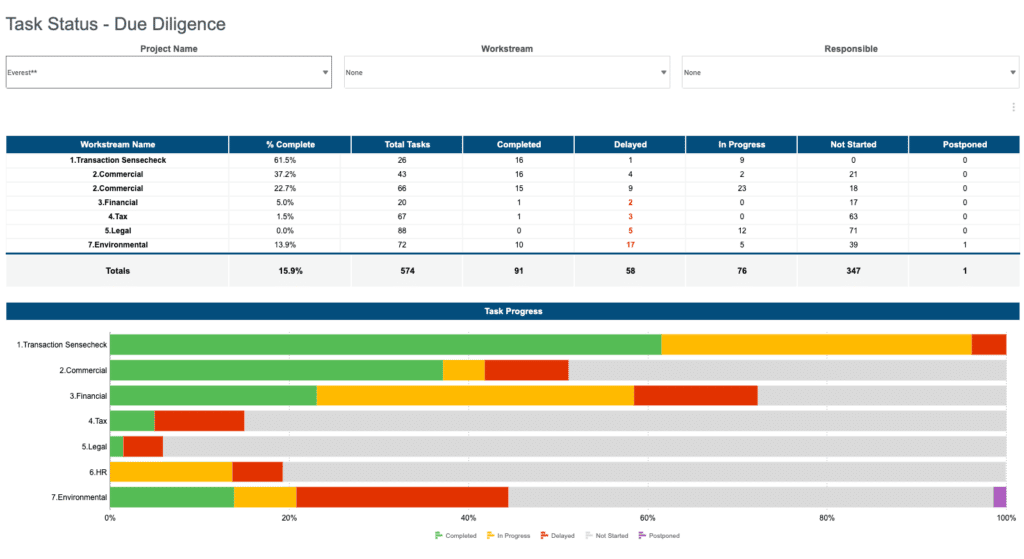 Powerful Analytics Reporting
There is little time for delays and minimal room for error in the due diligence process. Real-time analytics reporting gives you the answers to your questions when you need them. Get instant visibility into team progress, outstanding tasks, and workflows. One-click reporting means you and your teams are always in the know.
Spend less time and fewer resources on reporting and more of both working on the areas that matter most to due diligence
Toggle between multiple due diligence projects and view task status with a single click
One-click reports and preconfigured real-time dashboards give immediate visibility, guaranteeing consistent reporting
Make informed, smart decisions about your targets with up-to-date insights and progress reports. Put an end to costly information bottlenecks and slowdowns.
Know that your due diligence team is always looking at the latest deal data and metrics
Advantages of Midaxo for M&A Due Diligence
Project & Document Management
Fully integrated project and document management accelerates due diligence with centralized communications and document collection. Midaxo gives you real-time visibility, access, updates, and reporting.
Secure Collaboration
Work confidently and collaboratively in real-time in a secure and protected environment. Know that both internal and external team communication is secured. Customized permissions ensure the right people at the right time can see and access the right information. Take advantage of Midaxo Workspaces to isolate teams while retaining centralized reporting.
Value Insight and Clarity
Eliminate risk and uncertainties with integrated technologies that let you see the deal from all angles and perspectives. Midaxo is where and how you communicate, track, and review all investigative workflows, status updates, and team progress. One-click reporting gives you the clarity you need to speed-up due diligence.
"Our outreach to targets is highly automated with Midaxo and we now have a very high close ratio across NDA > LOI > deal execution."

Raghav Nandagopal
Head of Corporate Development and Mergers & Acquisitions, Ascensus
See how others are using Midaxo
Learn How Midaxo Can Power Your Dealmaking
Contact us for a live demo or simply to discuss how Midaxo can improve the productivity of your team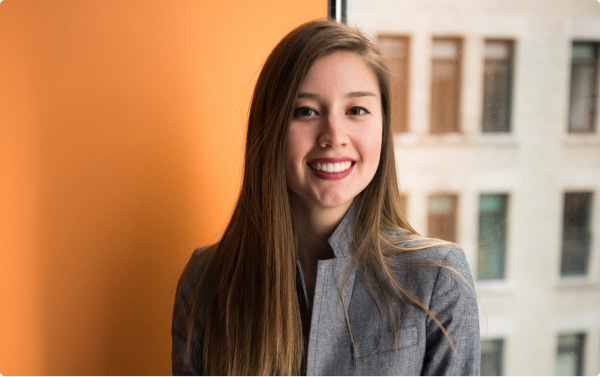 Free Midaxo Resources & Tools