Venture Portfolio Management Software
Strategically and efficiently identify targets that fit your corporate strategy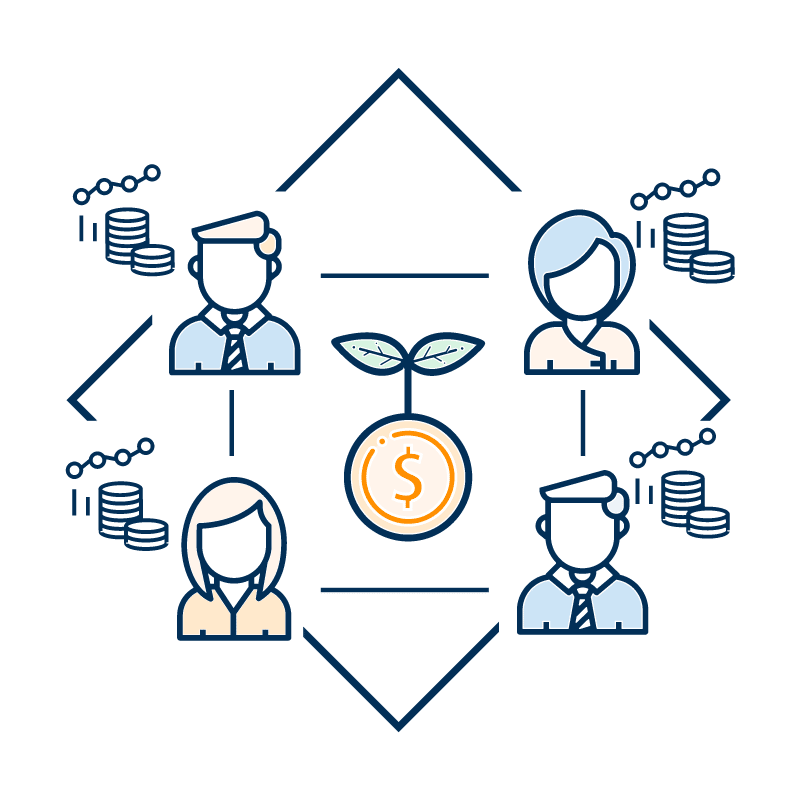 View the Full Picture
Be confident the right opportunities are on your radar. Easily access all target data and insights in one central platform. Make informed decisions based on value, fit, and your corporate strategy.
Streamline Your Investing
One source of truth gives corporate venturing teams quick access to all documents, correspondence, information requests, and analytics. Use project templates to hit the ground running and keep teams communicating to eliminate slowdowns.
Build a Stronger Function
Real-time dashboards, one-click reporting, and integrated playbooks give your teams an advantage. Strengthen every stage from due diligence and risk management through to transaction close.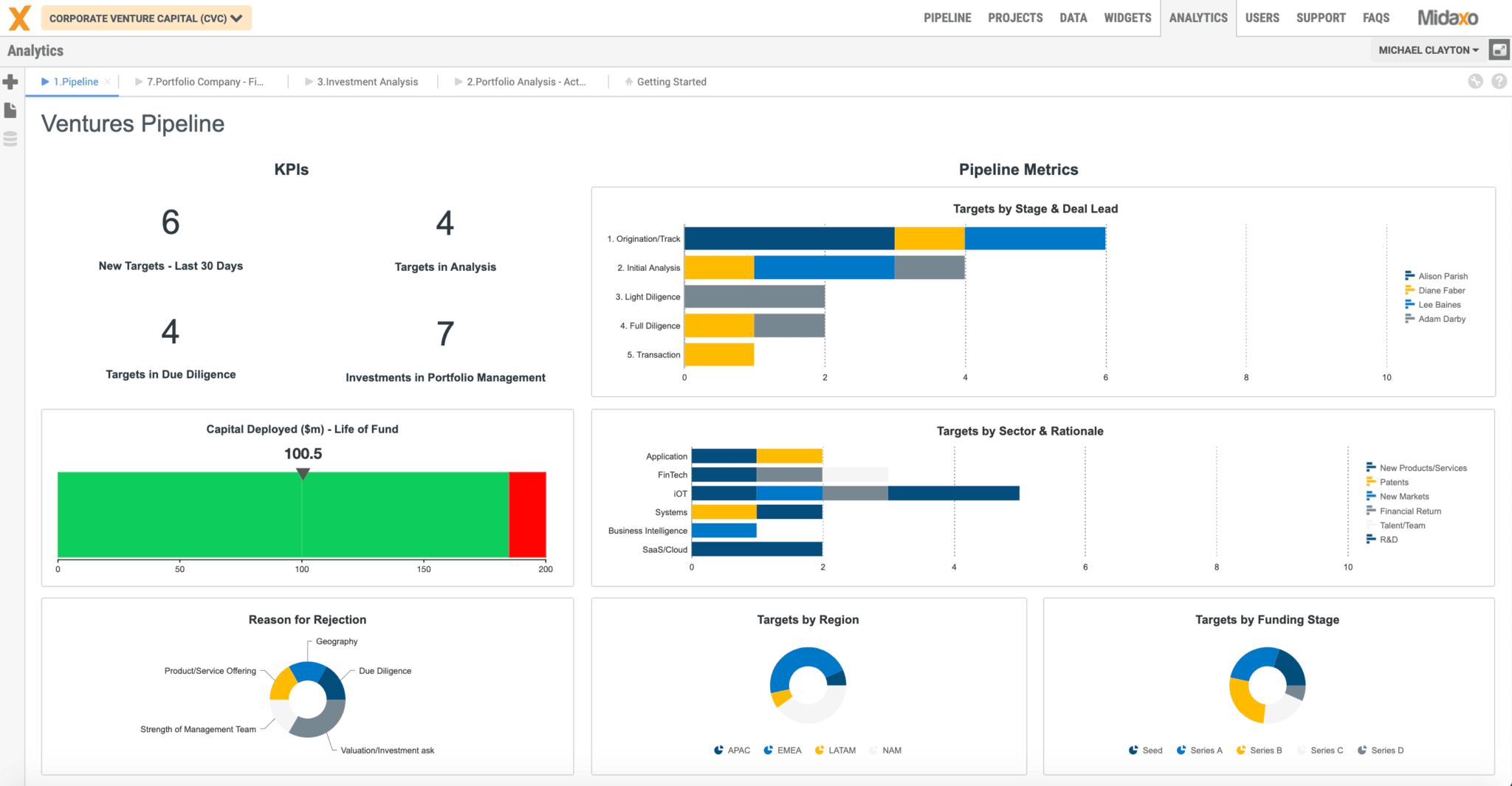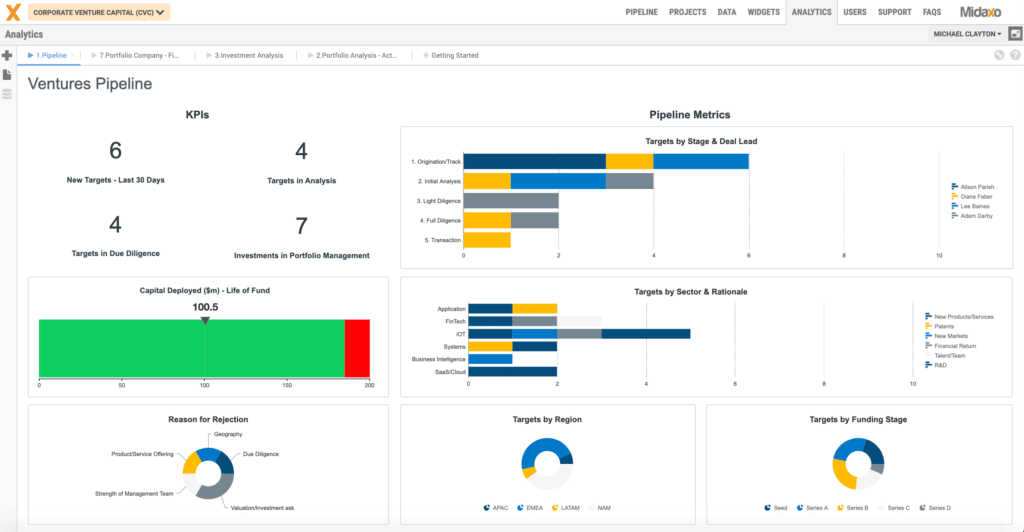 Centralized and Simplified Deal Flow Management
Simple is always better. Easily switch deal views, customize stage gates to fit your approach, and capture all information in Midaxo. Create a custom pipeline tailored to your strategy and goals.
Build stage gates, add opportunities to evaluate, and ensure your CVC efforts match your objectives. Gain visibility into every stage of the corporate venturing process so you can make informed decisions.
Control how deals proceed with customizable information requirements for each target at each stage in the pipeline. See updates in real-time and proceed with clarity.
From due diligence through investment negotiations, keep team members working together. Create an environment that supports clear communications and collaboration.
Define custom team, file, folder, and individual permissions to give the right access at the right time. Be confident all documents and communications are protected and secure.
Nearly half of Midaxo customers are backed by private equity firms that use our platform for deal execution, operational improvement, and strategic initiatives.
Powerful Portfolio Management
Successful portfolio management depends on having a comprehensive view supported by timely, accurate data. Using Midaxo, you can keep tabs on the status of your opportunities pipeline and current corporate ventures, tracking all developments in a detailed way in the same place.
Be confident you have complete visibility into your entire portfolio at each stage of the corporate venturing process, from a bird's-eye view down to the individual task level.
Filter your ventures by attributes such as business unit, geography, size, industry/vertical, owner, seed/series, funds remaining, current ROI, overall risk profile or any custom attribute or search keyword.
Visualize key metrics and activity across your portfolio in real-time with live KPI dashboards. See the metrics that matter to you and your goals, keeping everyone aligned as you move forward.
Turn dashboards into reports with a single click, making it much easier to create reporting deliverables, and removing the need to manually compile them time and time again.
As you add more information to Midaxo, keep data from previous targets and ventures at your fingertips, ensuring you have as much relevant information as possible to make the best decisions.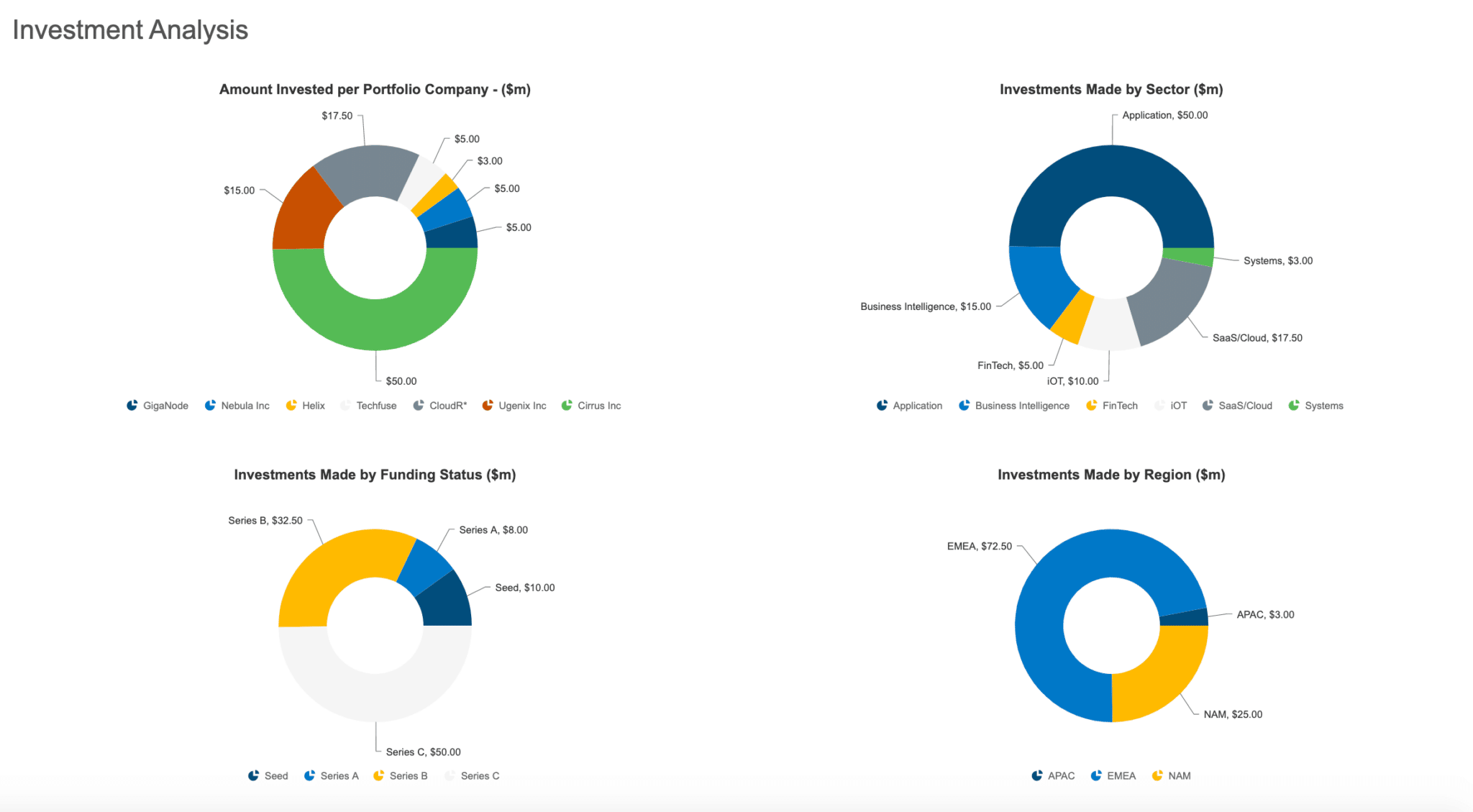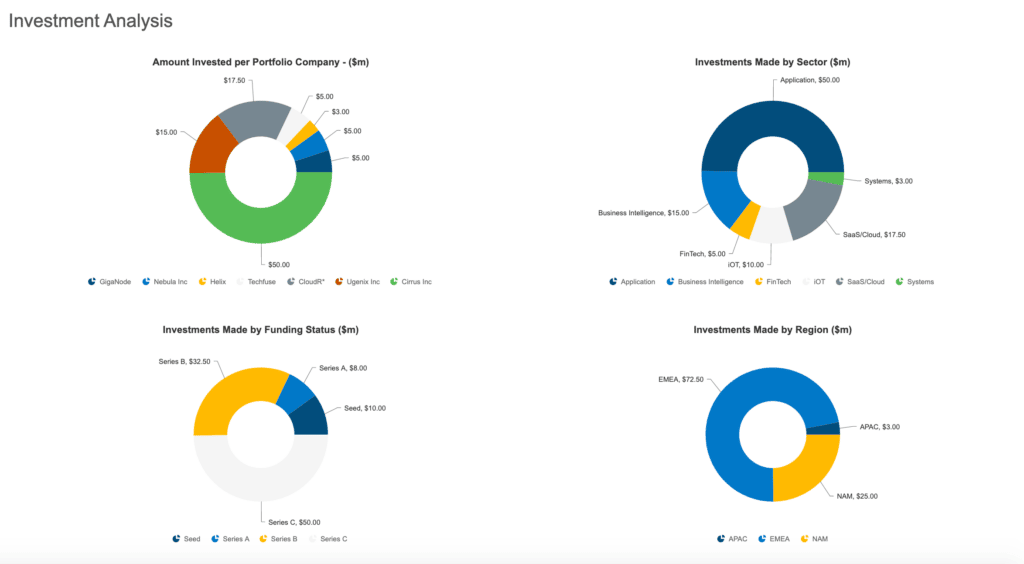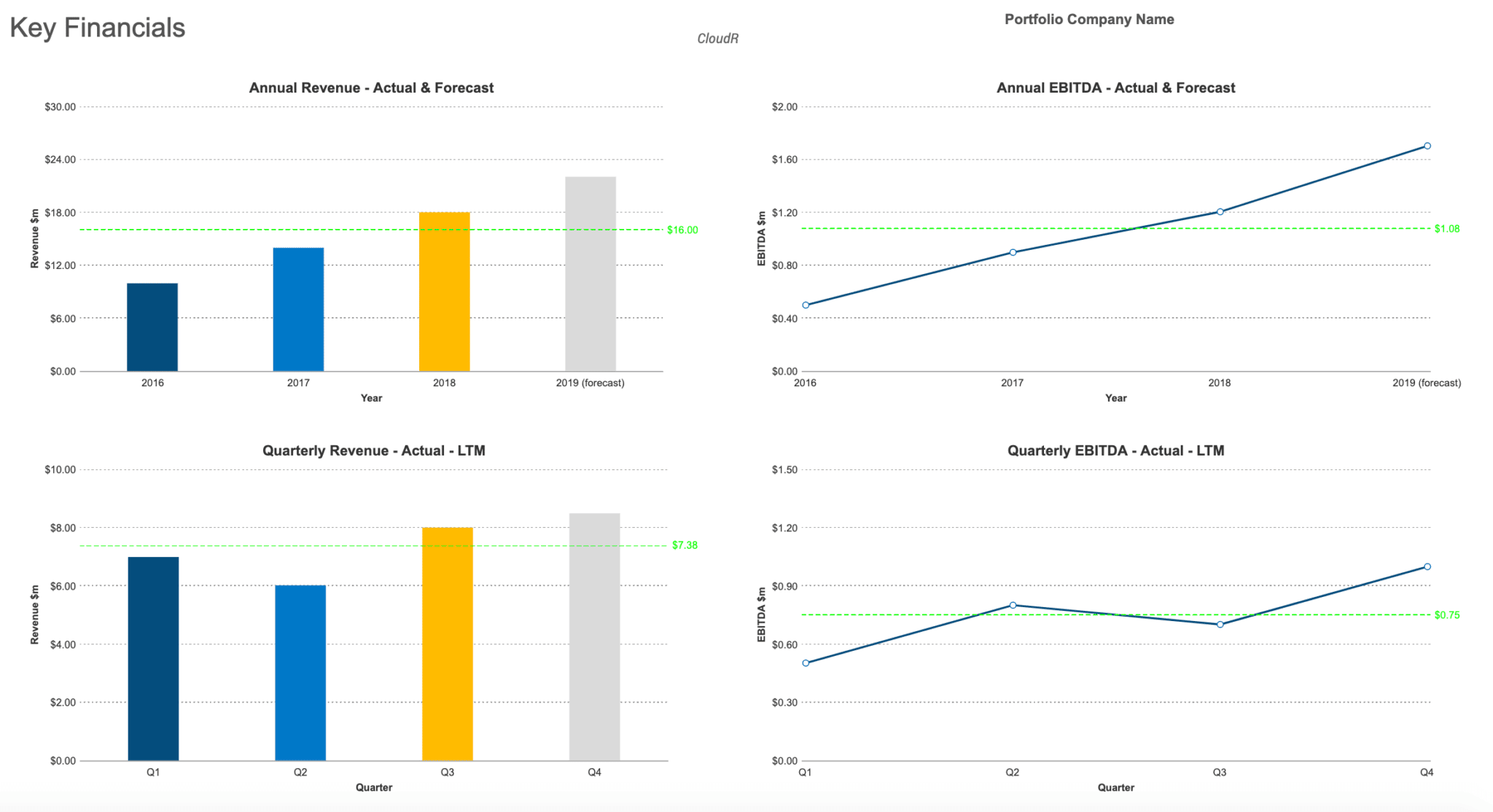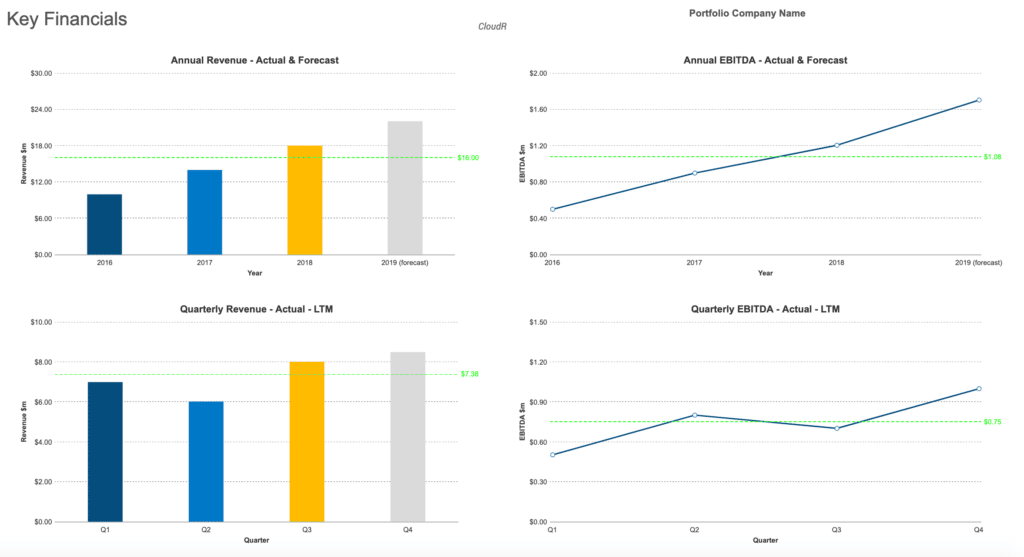 Improved Corporate Governance
Risk management, transaction review, due diligence and approval processes are key parts of corporate venturing. Managing all of that requires the right information, tools, processes and communication capabilities. Midaxo gives you the playbooks, checklists, guidance and analytics to successfully build out those processes.
Maintain all data and deal documents in one place so you can execute effectively. A cloud-based platform provides one consistent, secure source of truth.
Develop workflows and processes based on a foundation of expert playbooks. Our Playbooks feature best practices and proven tactics drawn from our work with top corporate development teams around the world.
Build on that foundation by using Midaxo to tailor the process to your organization. Our platform makes it simple to add lessons learned as you go.
Set permissions on an individual basis so that team members only see and work on what's intended for their eyes.
Planning other corporate development initiatives? Midaxo can help with those as well, whether it's a strategic M&A deal, divestment, or joint venture.
"In addition to core M&A, we are looking at an increasing number of partnerships, alliances and joint ventures. The ability to have multiple fully customizable pipelines allows us to run a large variety of processes in one tool."

Manager of M&A, Daimler
Advantages of Midaxo for Corporate Venturing
Purpose-Built Solution
Designed for M&A and corporate development, Midaxo is ideally suited to manage deal and investment activity. Team members get a straightforward way of documenting their work and team leads can quickly check in on their progress.
Document & Project Management
Many platforms offer either document security or project management. Midaxo gives you the best of both, with built-in project management capabilities that support the whole investment lifecycle and security that's ISO 27001 certified and GDPR compliant.
Task-Level Reporting & Support
Midaxo Analytics enables users to track and monitor progress at the individual task level or by milestone. If you need a second pair of hands to assist with your reporting, each customer has received dedicated onboarding and 24-hour support.
See how others are using Midaxo
Learn How Midaxo Can Power Your Dealmaking
Contact us for a live demo or simply to discuss how Midaxo can improve the productivity of your team