GDPR & Compliance in M&A
Assess gaps, get compliant, and stay compliant with corporate compliance software
Compliance is an increasingly important factor as compliance rules and requirements are growing increasingly complex.
Surveys show that investors, employees, and consumers increasingly prefer ethical and legally-compliant companies. Failure to meet compliance requirements can also lead to significant fines and penalties.
Midaxo's compliance solutions help you assess, implement, and maintain compliance faster, with less errors and lower costs.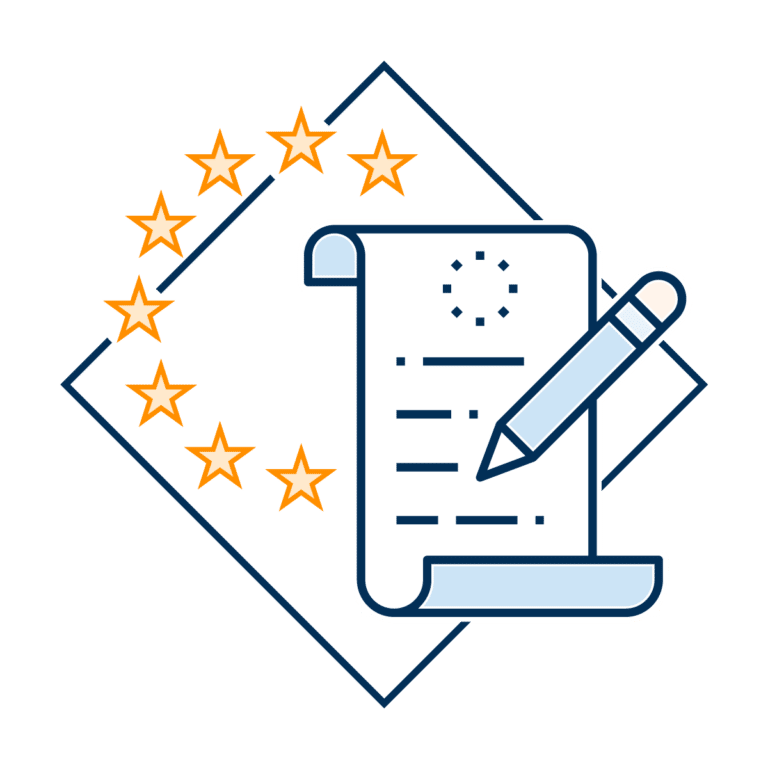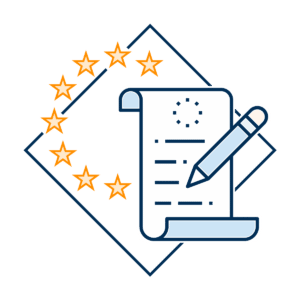 Philips uses Midaxo to manage its post-merger integration activities, including compliance aspects.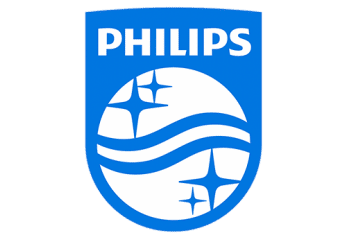 Compliance in M&A
Assessing compliance of acquired companies
Getting acquired companies into compliance
Regulatory and competitive compliance
Ongoing Compliance
Corporate self-assessment and gap analysis
Compliance project planning and implementation
Ongoing compliance management
Compliance Frameworks
GDPR
Antitrust
Anti-bribery
Import/export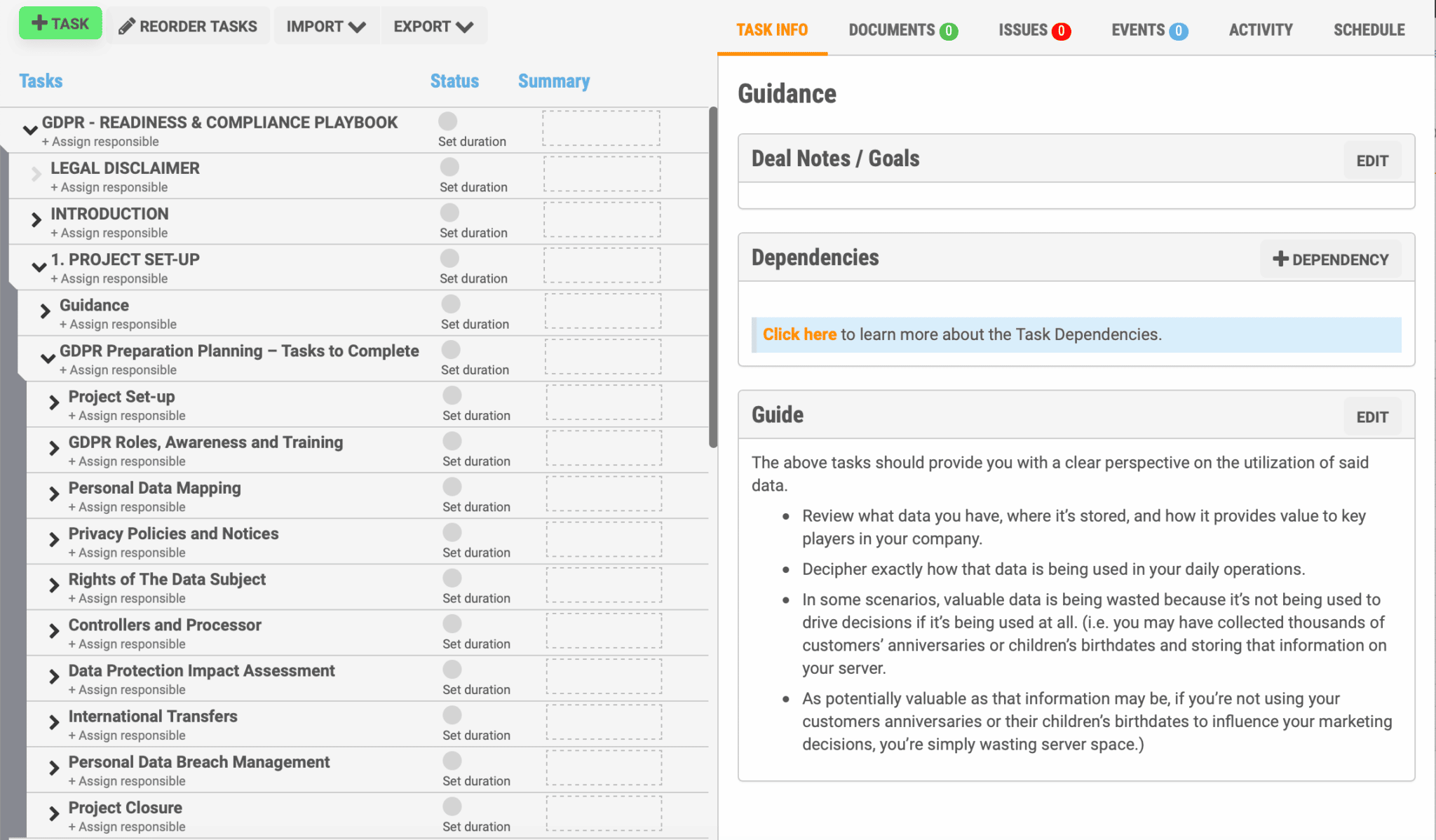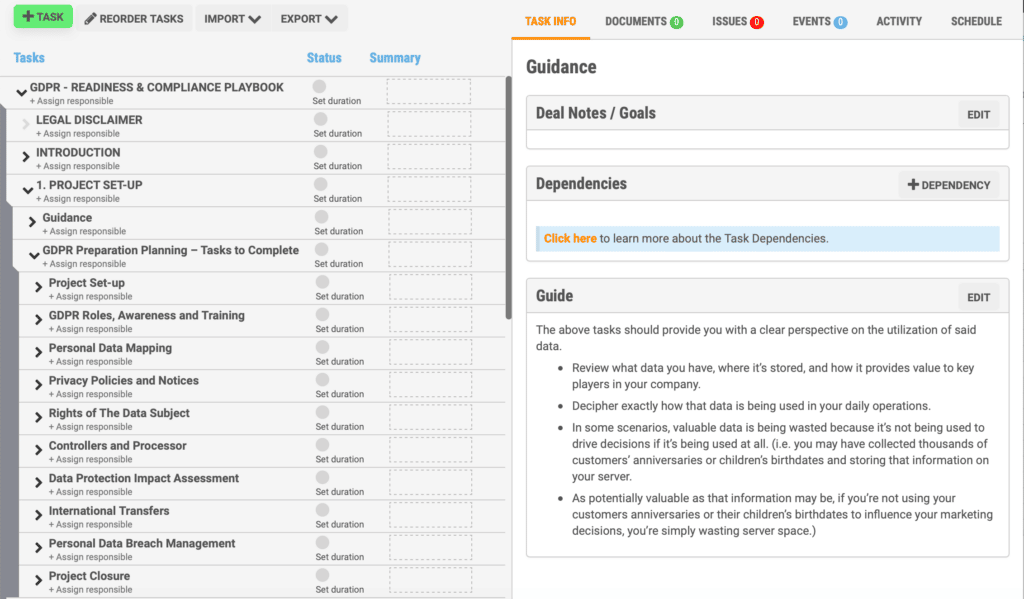 GDPR Compliance
Prevent M&A deals from stalling due to GDPR compliance concerns
Avoid significant fines due to unintentional breaches of compliance requirements 
Manage ongoing GDPR obligations
Utilize comprehensive playbooks, document templates, and reporting models
Antitrust Compliance
Stay on top of antitrust compliance requirements
Implement a robust program to ensure good competitive practices
Utilize playbook based on content from the International Chambers of Commerce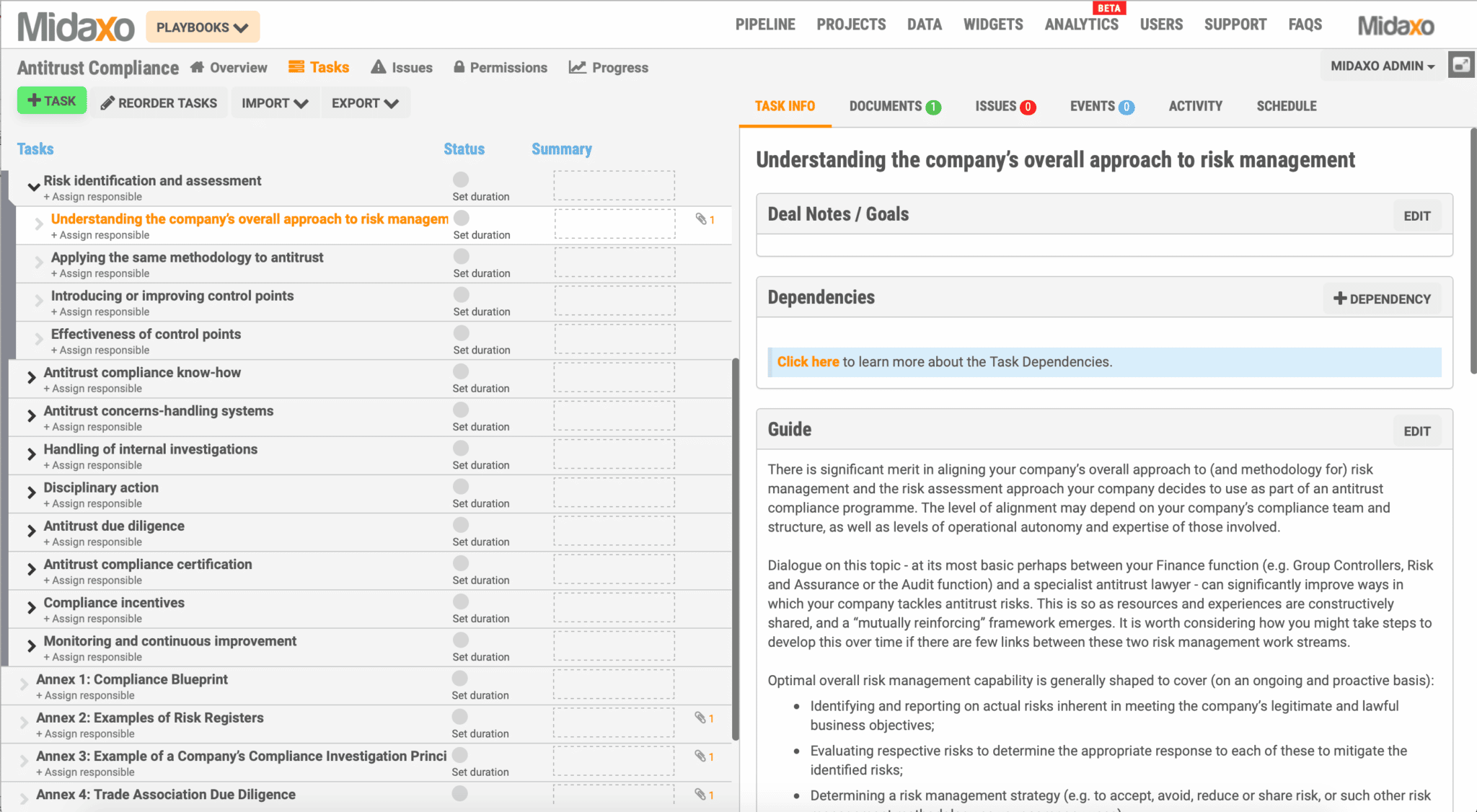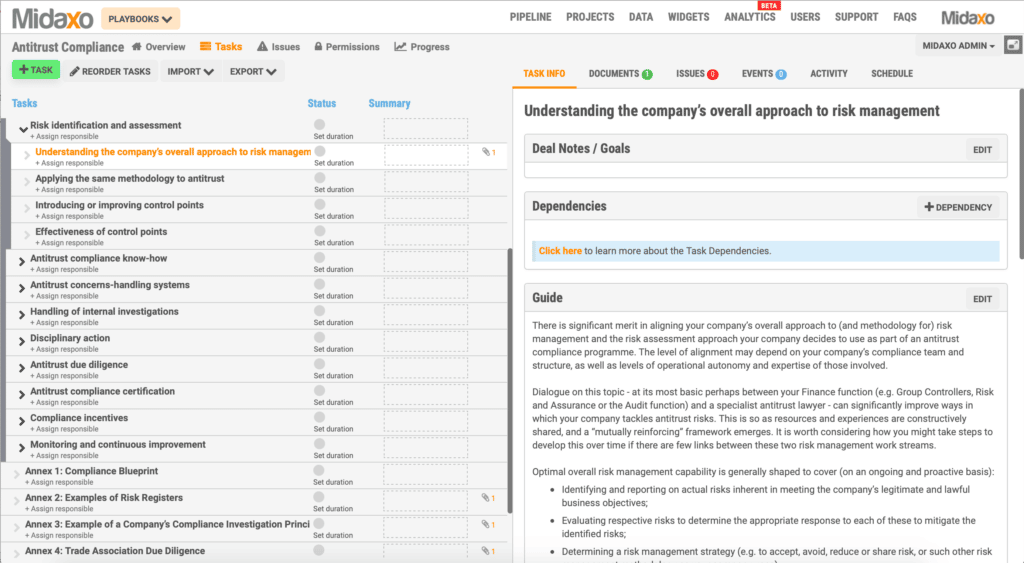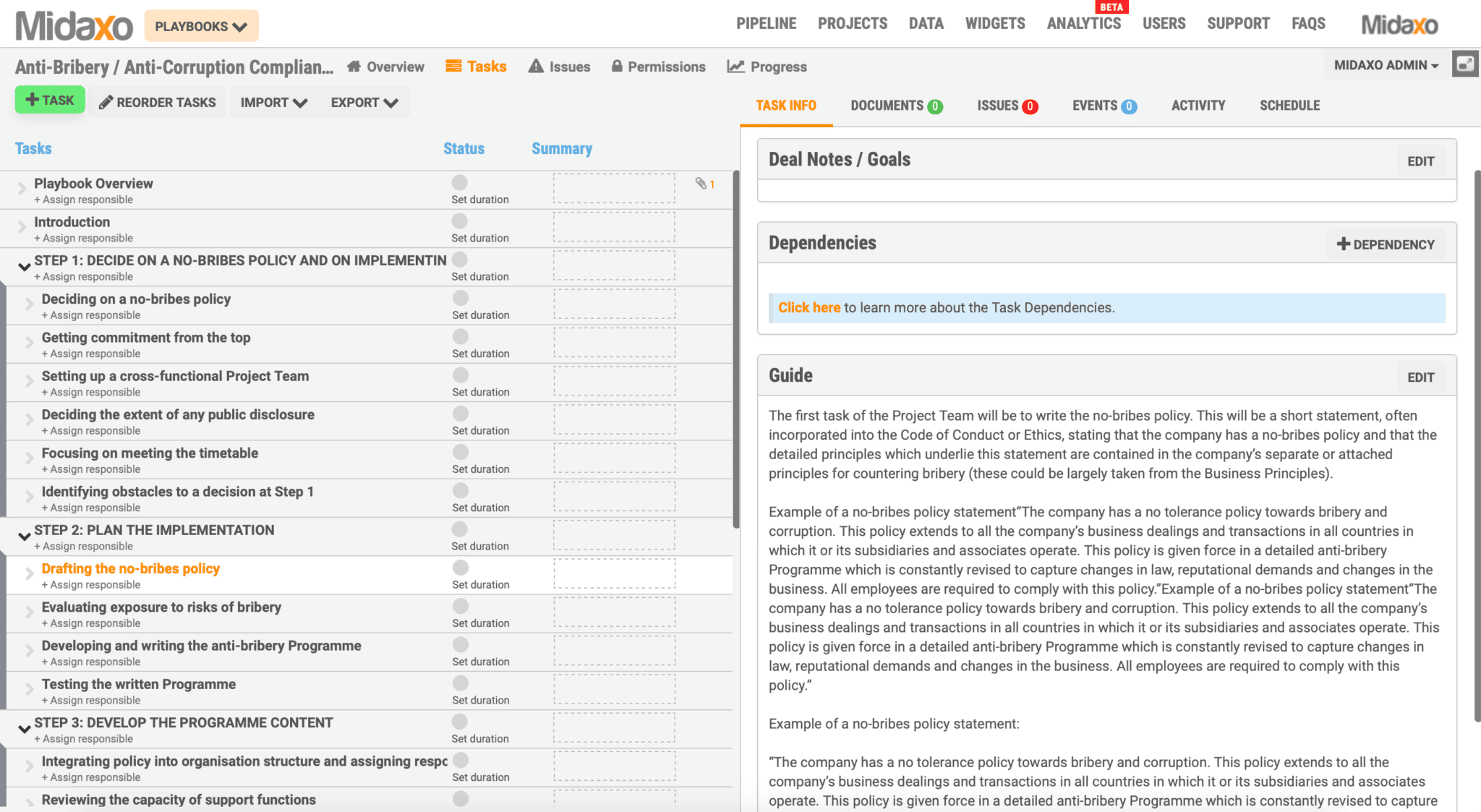 Anti-Bribery and Corruption
Implement a professional anti-bribery and anti-corruption program
Have all stakeholders collaborate on a single platform
Utilize playbooks based on content from Transparency International
Reduce Compliance-related Delays and Risks
Avoid risks and delays in M&A by systematically assessing and implementing compliance for each acquisition
Never forget to fulfill a requirement by implementing a single system of record for compliance-related activities, open issues, and tasks
Always be audit-ready by having all activities documented in one place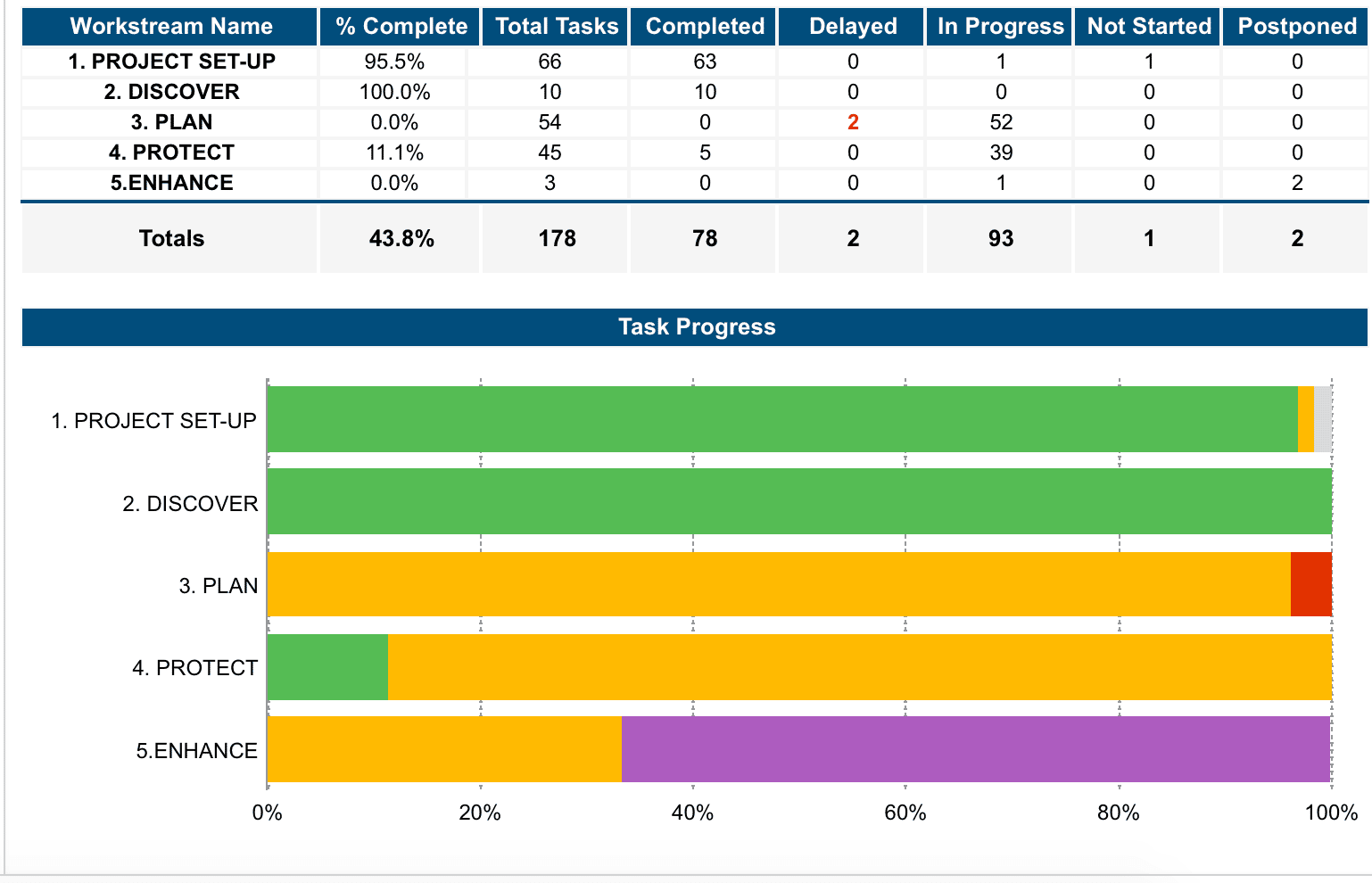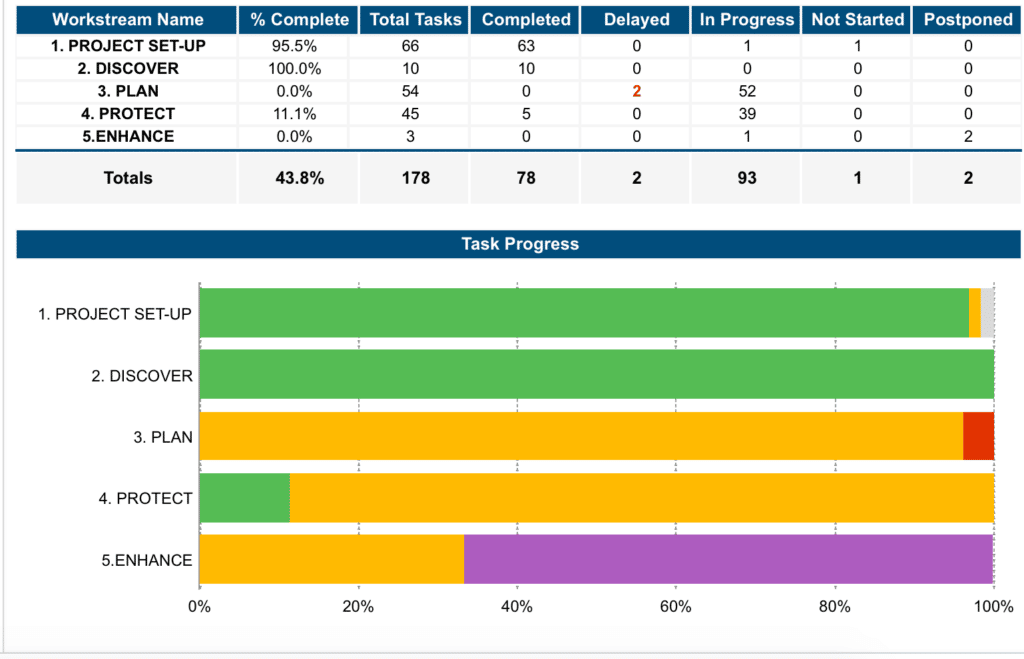 Learn How Midaxo Can Power Your Dealmaking
Contact us for a live demo or simply to discuss how Midaxo can improve the productivity of your team