The Cloud for Corporate Development and M&A
Drive higher, more consistent inorganic growth with the only purpose-built work management software platform for corporate development and M&A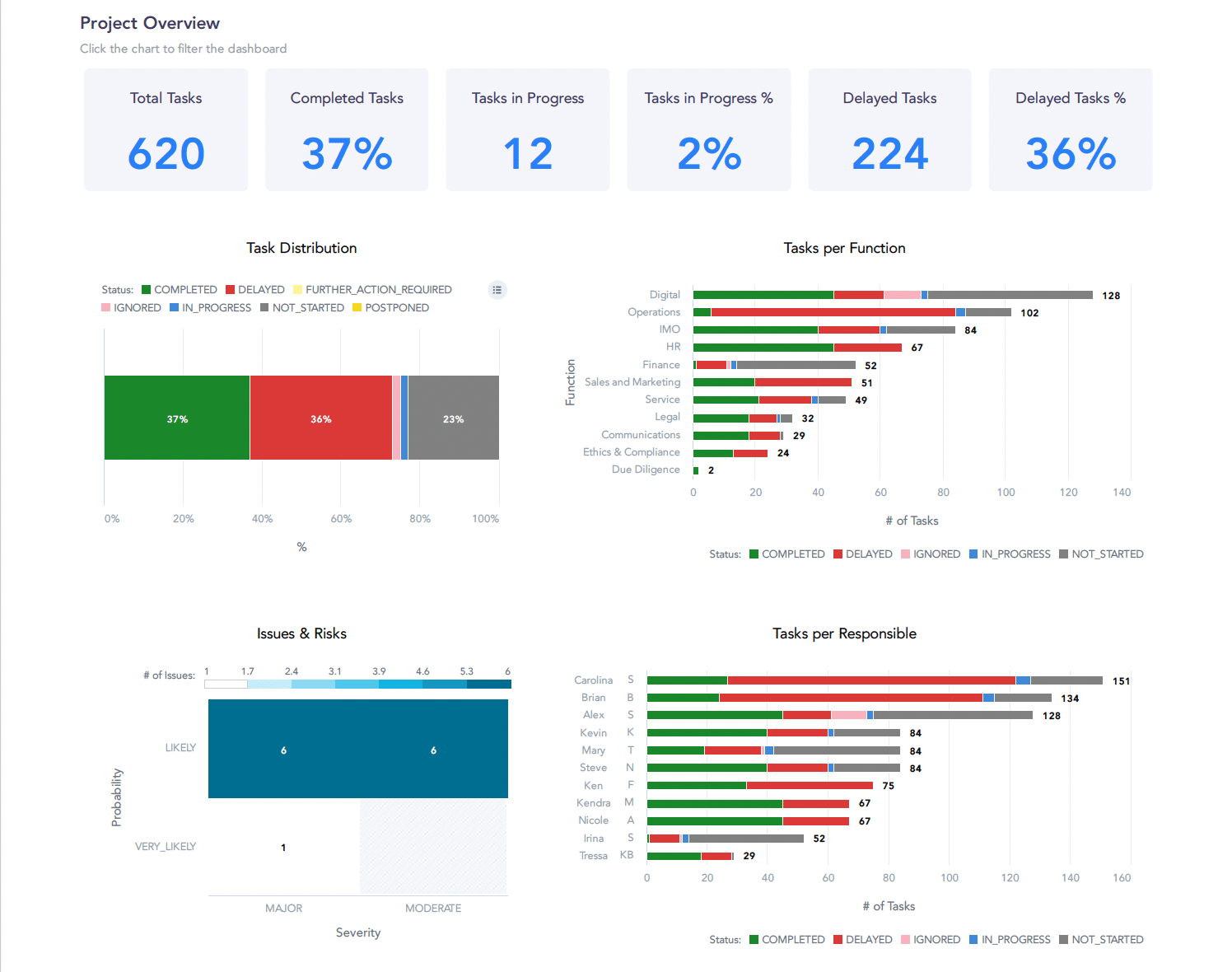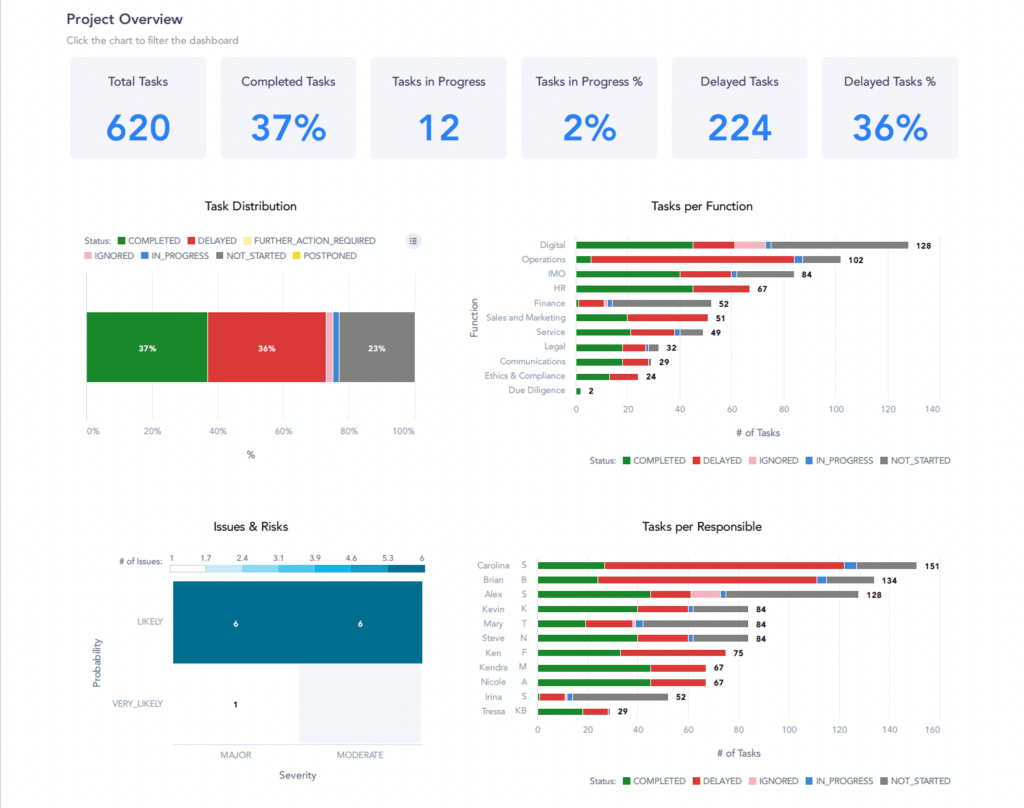 Midaxo Cloud Unleashes M&A and CorpDev Performance
Use the only purpose-built work management software platform for corporate development to accelerate your M&A and other CorpDev initiatives and drive more consistent, higher inorganic growth rates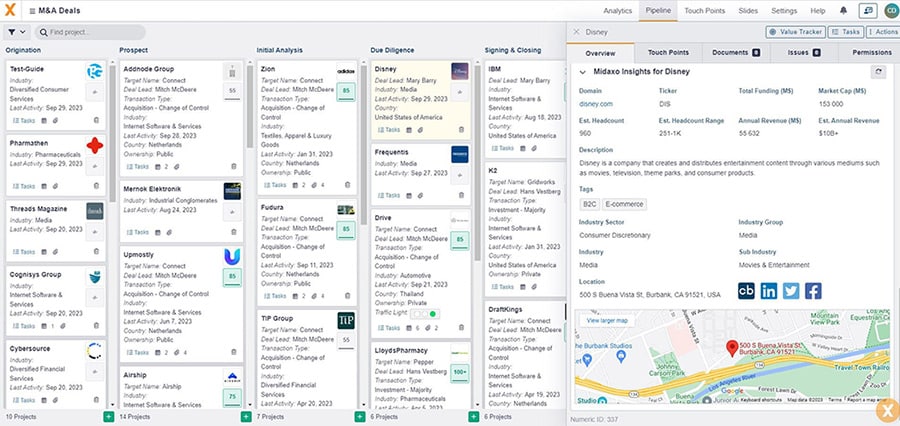 Information, work plans and data are no longer spread across the company in Excel, email, SharePoint, or other third-party tools. Strategic initiatives are completed faster using a purpose-built work management platform for corporate development and M&A that centralizes workflows, documents, information, approvals, compliance, reporting and analytics in a single, secure online environment.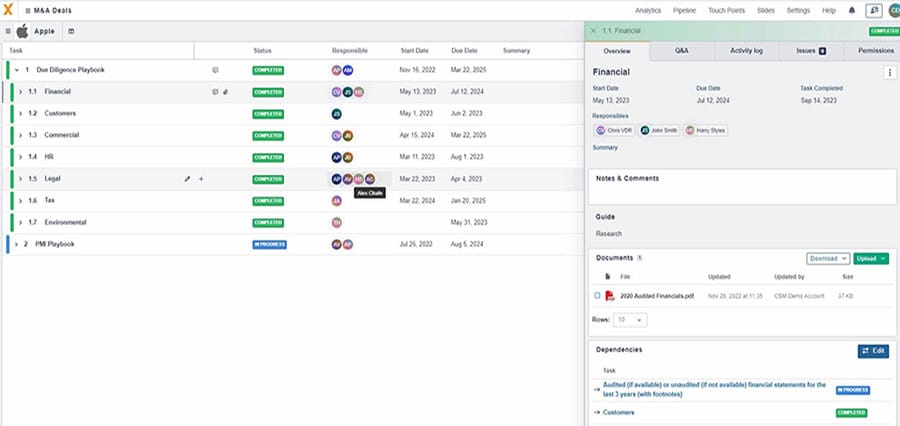 Team members view the information they need, when they need it, whether for day-to-day activities or company-wide Board reports. Role-based real-time dashboards and reports – from high-level dashboards to deal-specific project statuses to periodic reports – powered by embedded analytics provide the intelligence team members need to drive their day-to-day work and stay focused on key project success factors.
Reduce complexity and increase repeatability using purpose-built workflows, from deal sourcing through integrations, to consistently realize maximum transaction value. Capture preferred work methods in customizable playbooks and use them to create online project plans for each transaction. All team members have clear visibility into their assignments and overall team project plans and goals.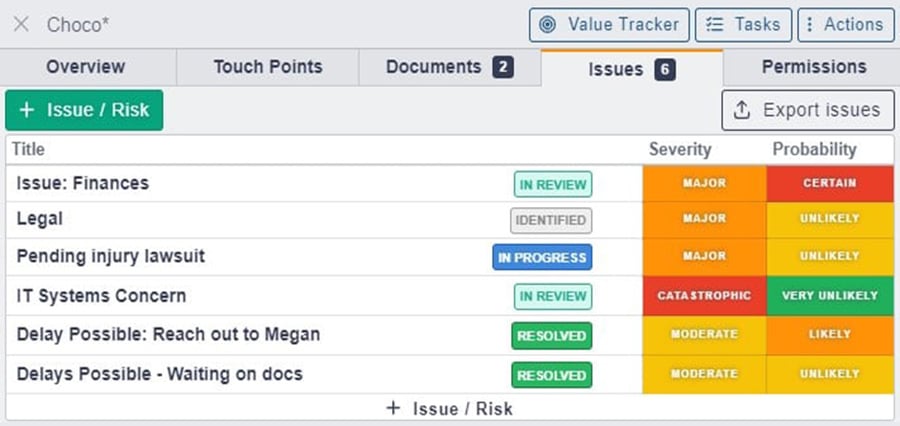 Ensure effective information sharing and increase team happiness and productivity. Team members – both internal and external – collaborate on shared workflows, documents, communications, plans, assignments and approvals. Teams can access all relevant communications and work plans by leveraging integrations with your existing productivity tools. The online platform and mobile app ensure everywhere access.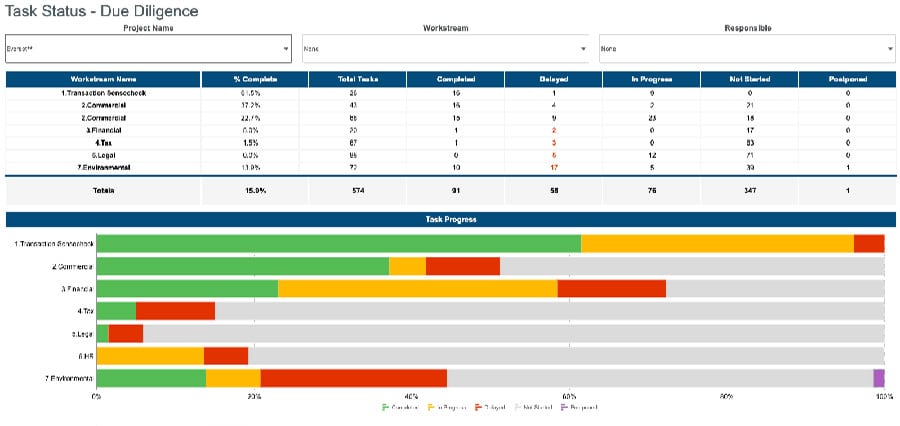 Use customized analytics reporting that provides insights into status and next best steps to make informed decisions about projects and resources. Collaboratively review standard reports in real-time or populate slides for project reviews or management presentations. Create or update reports by drilling down using your preferred analytics tools such as Power BI or Tableau, leveraging platform integrations.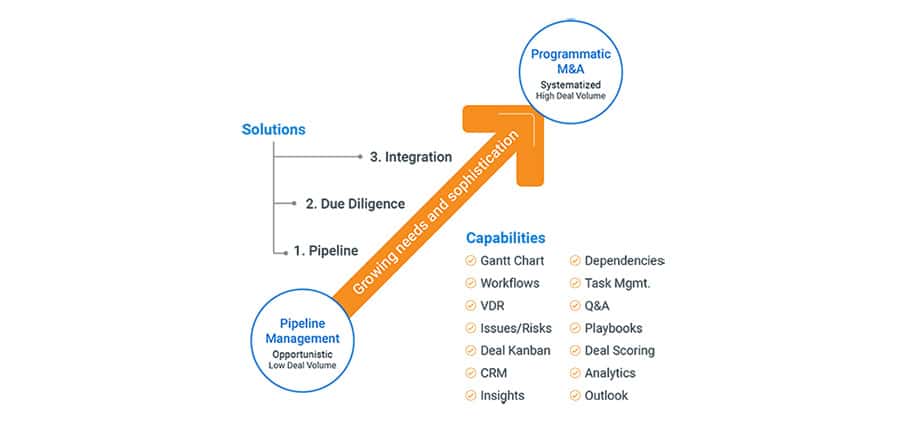 Leverage AI and automated data intelligence to revolutionize deal organization and identify new targets to consider, when to approach specific opportunities, and prioritize targets in the pipeline. Review and summarize diligence materials, identify workflow bottlenecks, and generate recommendations for reallocations of resources guided by AI-powered automation, making it easier for teams to exceed their goals.
How Midaxo Cloud M&A Software Can Improve Outcomes for Your Team
Leading Companies Use Midaxo for Corporate Development

slide 1

slide 2

slide 3
Resources for Improving Your Corporate Development and M&A Outcomes
From Our Blog
Why Teams Need Living M&A Playbooks: Navigating the Complex Landscape of Corporate Development

Inorganic growth through M&A and corporate development has become an integral strategy for companies seeking innovation and competitive advantage. However, the journey to successful inorganic growth is often riddled with challenges, uncertainties, and complex decision-making processes. To successfully navigate this intricate landscape, teams must embrace the concept of living playbooks — dynamic, adaptable frameworks saved …

Read more
Learn How Midaxo Can Power Your Dealmaking
Contact us for a live demo or simply to discuss how Midaxo can improve the productivity of your team