People usually love the idea of standardizing their M&A playbook and building an "M&A machine" or an "acquisition factory." However, the immediate follow-up questions are: How much you can really standardize the M&A process? Does it depend on whether I do many smaller deals or a large mega deal?
Smaller deals typically follow a more standard process and you tailor the process more for larger deals. For large companies, it usually only makes sense to do small deals if they can be done efficiently through a standardized process. On the other hand, large or mega deals, which are often mergers of companies of relatively equal size, need a more customized approach, particularly for the post-merger integration phase.
Deal size typically impacts the process standardization like this: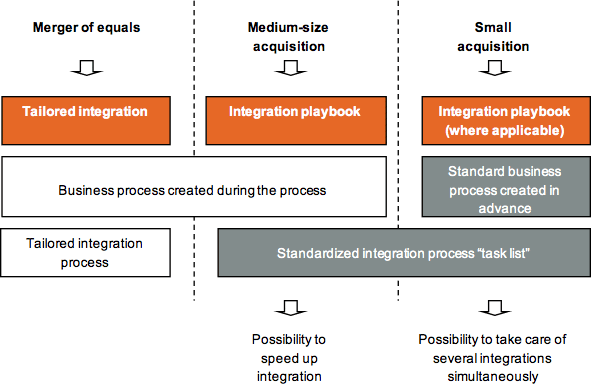 So is it true to say that process standardization is mainly applicable to smaller repetitive deals? The answer is no.
For small deals, almost everything that is done to acquire and integrate the target company can be templatized and used almost as-is across deals, from the due diligence checklist to the post-merger integration checklist.
Alternatively, a large deal can by itself be bigger than a full portfolio of smaller acquisitions so it makes sense to create templatized processes that can be used across sub tasks within the same acquisitions.
For example, if you acquired a small product company, your process template might have a handful of tasks for identifying cross-selling opportunities and training sales teams to cross-sell and follow-up on progress.
In a larger acquisition, there might be various business units and product lines, and identifying, planning and executing cross-selling opportunities might be a whole process with its own pipeline of opportunities, KPIs, and tasks for each phase and so on.
The standard process to acquire small companies might look like this: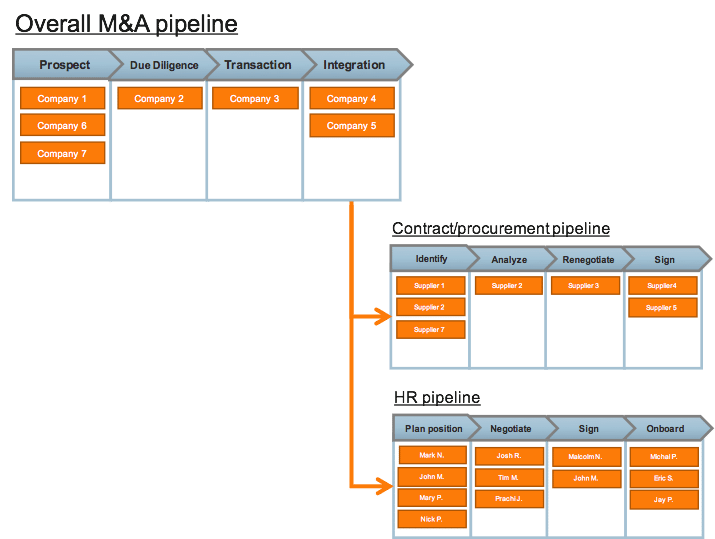 While the process to carry out a mega-acquisition might look like this: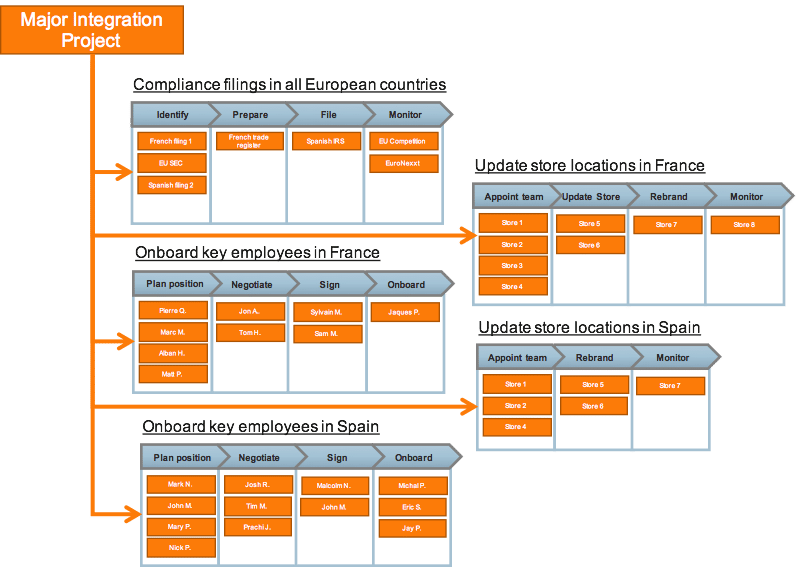 When planning your M&A activities, it makes sense to consider what to run as a project and what to run as a process, or something in between.